Kory Koontz – Stephenville, Texas
20-time WNFR qualifier
2-time RNCFR qualifier
1-time WNFR average champion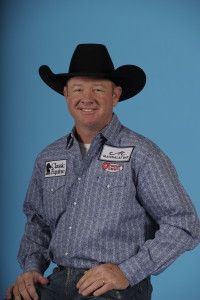 After a two-year absence Kory Koontz will be back in the Thomas and Mack Center roping for a gold buckle.
It's a place he knows well, full of tragedy and triumph. All told, Koontz has backed his horse in the box 190 times and of all of those, there is one memory that will always stand out. In 2005, he was on track to win a gold buckle roping with the legendary Jake Barnes when tragedy struck.
Half way through the finals, tragedy struck when Jake cut his thumb off. The no-time they received was nothing compared to the concern that Kory felt for his friend. There was also the concern about how he was going to finish the WNFR without his partner. Cowboys did as cowboys do – Trevor Brazile didn't make the finals in the team roping that year, so he started heading for Kory.
Travis Tryan loaned Trevor his awesome horse Walt – widely considered to be one of the best of all time. They found Trevor ropes and gloves and Trevor and Kory roped together for the first time at the sixth round. They won that and the next one and Kory finished the year in third place. The crowd went crazy and Kory will never forget the electricity in the building those two nights.
This year he is hoping to get to make a victory lap around the arena with his current partner Colby Lovell. They have a big season ending win at the Justin Boots Championships in Omaha, Neb., for Kory to finish the regular season in eighth place. They also won championships at six other rodeos along the way.
While Kory would like to finally get that gold buckle to add to his collection, that would be the icing on the cake. However, his cake is making money and supporting his family and that is always his first priority.