Travis Graves – Jay, Okla. ($92,418)
9-time WNFR qualifier
1-time RNCFR qualifier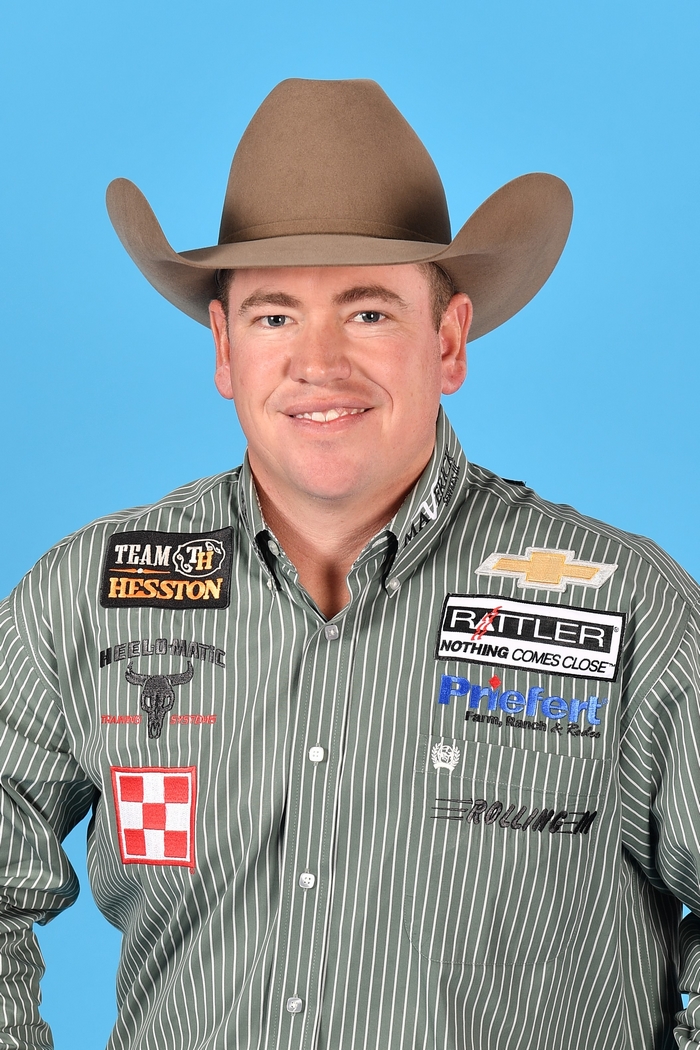 When Travis Graves was a youngster with goals of becoming one of the best team roping heelers in the world, his parents did everything they could to encourage and support him.
They knew that accomplishing goals means lots of sacrifices and hard work and when Travis put in the effort they did too, keeping good horses under him, providing steers to practice on, hauling him to rodeos and helping him have the tools he needed to succeed.
There example made a big impact on Travis, not just in the arena but outside of it as well. He is headed to Las Vegas to compete in his ninth Wrangler National Finals Rodeo where he will rope with two-time world champion header Chad Masters. They roped together in 2015 and reunited this year. Travis will start the NFR in eighth place with $92,418 in regular-season earnings.
Travis joined the PRCA in 2003. Two years later he married his wife, Tamika. In 2012 she gave birth to the first of two children, a son, Tee. Another two years and the family grew adding a daughter, True Vista.
Rodeo is a family affair as Tamika and the two kids join Travis on the road for most of the year. While he is busy practicing, she is packing up the kids, the trailer and preparing for weeks away from home.
It's worth it for the family to be together. It also gives Travis the opportunity to put the examples set by his parents into practice. And, for 10 nights in Vegas all of their focus will be on what Travis gets done in the Thomas and Mack Center.




Presented by: