Travis Graves – Jay, Okla.
8-time WNFR qualifier
1-time RNCFR qualifier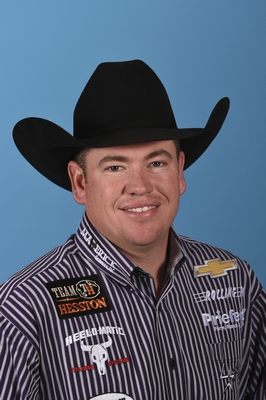 Travis Graves will go down in rodeo history as one of the best heelers, just by virtue of his eight Wrangler National Finals Rodeo (NFR) qualifications.
He has roped at the Thomas and Mack with six different partners in those eight qualifications and finished as the reserve world champion three times. That means that he could rope behind anyone who can catch horns and that Travis will do his job of catching two feet. The first year he qualified for the NFR was in 2008. He did the heeling for Turtle Powell who later won a world title.
He then roped with Clay Tryan at the event from 2010 – 2012. In 2013 it was Kaleb Driggers that was his header. Next up, Trevor Brazile and last year Chad Masters was his partner. Four of those guys have won world titles in the heading.
This year, Travis has been roping with Colby Lovell. He will enter the NFR in sixth place with $78,681 won during the regular season. That has meant life on the road and Travis has done that with his family by his side. His wife, Tamika and son Tee (four years old) and daughter True (2) go with him as much as is possible. And, when the rodeo is over, they may sneak in a trip to a zoo or find something else fun to do with the kids.
Travis is one of the most soft-spoken contestants on the road. And that's okay because he lets his rope and horsemanship do the talking. His own parents supported his dreams and goals when he was a child. Now, they get to watch him living those dreams and taking the family right along with him.