Cory Solomon – Prairie View, Texas
4-time WNFR qualifier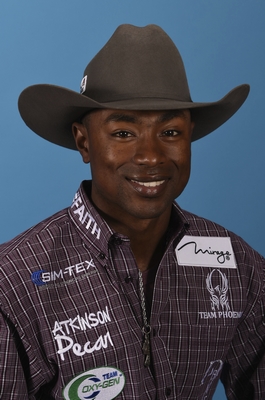 At five feet seven inches tall, Cory Solomon is easily the smallest contestant in the tie-down roping field at this year's Wrangler National Finals Rodeo (NFR).
But what he is lacking in stature, he more than makes up for in heart. Cory has qualified for his fourth NFR with $87,392 earned during the regular season. He will start the 10 rounds in fourth place in the world standings.
He joined the PRCA in 2009 and two years later qualified for his first NFR. He qualified for the College National Finals Rodeo and finished fifth in 2010 for Hill College located in Hillsboro, Texas.
That first NFR was pivotal for Cory. He won the third round, placed in three others and finished third in the world. He made his second trip to compete in Las Vegas at rodeo's championships in 2012. That year, he finished 11th in the world standings and he knew he had the ability to rope among the world's finest.
Then he had health problems with horses and finished in 16th place the next two years. While some may have hung up their spurs, Cory worked harder. He came back to Vegas in 2015 and added $60,769 to his earnings finishing 12th in the world with $143,252.
He had a great end to his season with an August win at the Rancho Mission Viejo Rodeo in San Juan Capistrano, Calif. Then he won the Washington State Fair Rodeo in Puyallup in September.
Cory first started roping when he was just four-years-old, following in the footsteps of his dad and two older brothers. His family has been his biggest source of support and when he first started competing instead of a trailer sponsor, the back end of his read "Thanks Mom and Dad."
Having his priorities right has kept him grounded. He is a faith first man who shows gratitude with every accomplishment. His humble quiet manners have gained him many fans who will be cheering for him at this year's NFR and many more to come.