Matt Shiozawa – Chubbock, Idaho ($93,363)
10-time WNFR qualifier
10-time RNCFR qualifier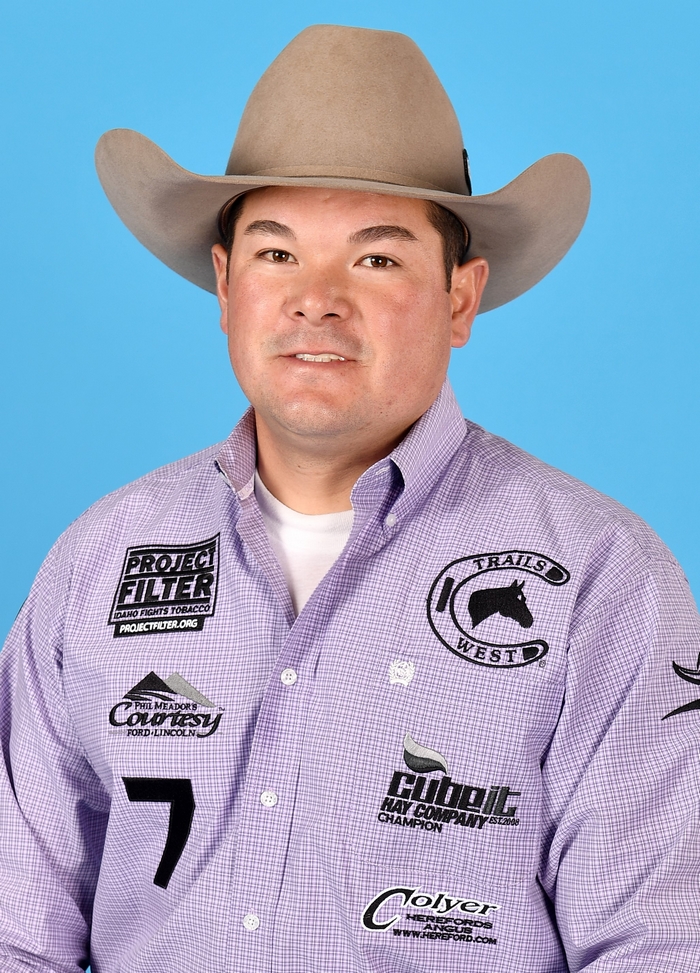 Matt Shiozawa's dedication to rodeo and tie-down roping is nothing compared to the dedication he has to his family.
Matt and his wife of 10 years, Ali, have three daughters, Stella, Lorelei and Ivory. While he loves roping and his competitive nature has helped him excel at it, his family is his priority. Finding the balance between being a father, husband and roper is a challenge faced by many of today's rodeo cowboys. Few have done it as well as Matt.
He has qualified for his 10th Wrangler National Finals rodeo with $93,363 in regular season earnings and is closing in on $2 million in career earnings. This year he got a big boost when he won the RAM National Circuit Finals Rodeo last April in Kissimmee, Florida. He collected $15,541. It was the fourth time that he had earned an RNCFR title, but the first time that the money counted.
That money was important and helped put him ninth in the world standings the middle of April. Getting a head start on a quest for an NFR qualification was really important this year as he and Ali were about to do something that they had never done, take a vacation. They hadn't even had a honeymoon They took a trip to Mexico to celebrate 10 years together.
Matt's quest for excellence started when he was a little kid riding a pony. His first pony came with a rope and it became a natural extension of his athletic pursuits. He played football and basketball in high school and as soon as practice was over he came home for more practice.
The whole family will be on hand at this year's NFR. They just watched their favorite tie-down roper win the RAM Wilderness Circuit Finals and will get to make another trip to Florida and Disney World in April. Hopefully they will make that trip with a world champion roper in the truck. They already have a world champion husband and dad.
Presented by: