Matt Shiozawa – Chubbock, Idaho
9-time WNFR qualifier
8-time RNCFR qualifier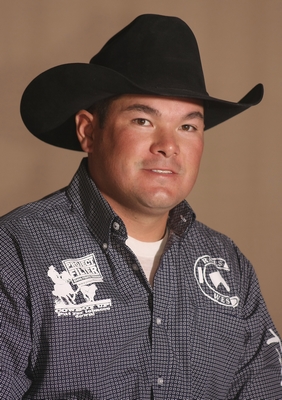 It takes a lot of focus to qualify for the Wrangler National Finals Rodeo (NFR) and Matt Shiozawa might just be the most focused tie-down roper in the field.
Matt has four very important reasons for that focus, his wife, Ali, and daughters, Stella, Lorelei and Ivory. Matt joined the PRCA in 1999 and has qualified for the NFR nine out of his 17 years of membership, the first time was in 2005.
Through those 17 years of membership he has averaged winning nearly $100,000 per year and several of those years were without the benefit of competing in the Thomas and Mack Center. He made up for the lean times when he did qualify. Last year, he won $131,846 in Las Vegas and finished third in the world standings for the second consecutive year.
He won the average in 2011 and was the reserve champion for the second time. He also finished second in the world standings in 2006. He is not just a roper, but a businessman who has invested in his future to provide for his family.
Matt enters this year's NFR in 11th place with $71,602 won during the regular season. That's the same place he entered in 2011. He also has horsepower and momentum on his side. He won the Wilderness Circuit Finals the first week of November. He and his family are planning a trip to the RAM National Circuit Finals in Florida next April and the girls are very excited about a trip to Disneyworld.
The next weekend, Matt traveled to Edmonton, Alberta, to compete in the Canadian Finals Rodeo where he won the championship. He is more than ready for the NFR in December.
Matt has been making investments in his future since he first started riding horses and learning to rope under the direction of his father, Kent, who is Japanese. The discipline of being a champion was learned early and led to high school rodeo titles in the tie-down, team roping and all around categories.
He's taken that discipline and invested outside of the arena as well. He and Ali have interests in real estate and recently built a duplex in Pocatello. They also have cows and with both of them having strong ties to agriculture and the western lifestyle, their future is likely to always involve horses and livestock.