By Wrangler Network contributor, Tom Clay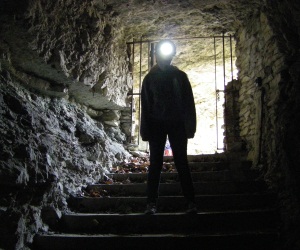 Looking for a great outdoor adventure this summer that the whole family can enjoy? Go indoors! That's right, there are many caves and caverns located throughout the USA and with the hot temperatures during the summer, the ticket to a cool down may be a short drive from your house.
A good place to find out more information on caving is your state's park or tourism office to see what's available to you. If you're going to be in Kentucky this summer, make sure to check out the Mammoth Cave National Park area or if you plan on embarking on an adventurous crawling-type tour (spelunking), be sure to dress appropriately and make sure your flashlights have new batteries. Lastly, if you're going to venture out on your own – always make sure to sign in and out at park offices when exploring caves that are not guided by park officials.
So the next time you are trying to figure out what to do this summer, consider caving. Kids of all ages will love exploring and mom and dad will love the history of caves.
For more tips and advice about exploring the great outdoors, anything from hiking, camping to fishing, make sure to check out Tom Clay's outdoor videos on the WSAZ-TV website located below.
Tom Clay – WSAZ-TV, "The Great Outdoors"
www.wsaz.com/community/thegreatoutdoors