Cloverdale Rodeo Legend Passes Away
Long-time volunteer Will Senger passes away at 85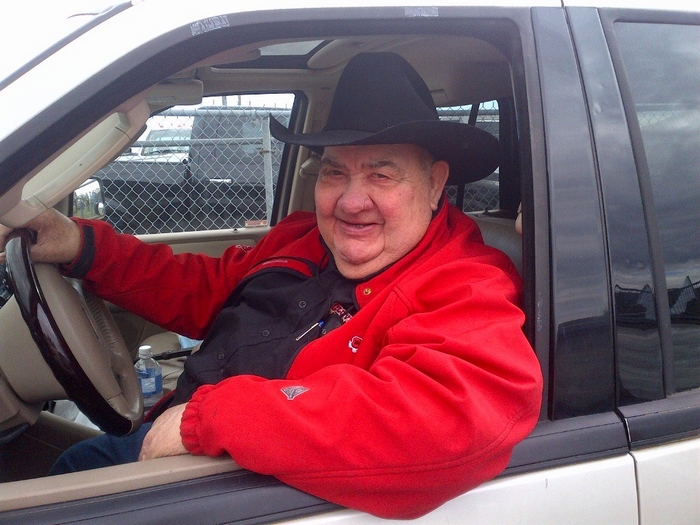 Surrey, B.C. – It is with incredible sadness that the Cloverdale Rodeo and Exhibition Association has learned that one-time competitor and long-time volunteer Will Senger has passed away at the age of 85.
"Will has been a part of the Cloverdale Rodeo family since the very beginning," says Association President Shannon Claypool. "He was a legendary cowboy, a pioneer of this event and an incredible champion of Cloverdale and Surrey."
Senger, himself a rodeo cowboy from British Columbia who competed in the early years of the event, is credited as one of the great pioneers of the Cloverdale Rodeo, now in its
72nd year.
"Will came into this organization in the 1950's where he began decades of volunteerism to this event and community. In 1974 Will took over a Rodeo Chairman and helped orchestrate a fantastic 10-year turn-around," says Claypool.
Celebrating his decades of service, Will was named Honourary Arena Director for the event from his formal retirement as Arena Director.
Will's service to his community and sport has been honoured in the Canadian House of Commons, and he was also inducted into the Canadian Pro Rodeo Hall of Fame.
He will be incredibly missed by family, friends, and his family at the Cloverdale Rodeo and Country Fair.
About the Cloverdale Rodeo and Country Fair:
The Cloverdale Rodeo and Exhibition Association is the non-profit organization that manages the world-famous Cloverdale Rodeo and Country Fair, held every year on the May long weekend at the Cloverdale Fairgrounds in Surrey, British Columbia. The Association is also responsible for the year-round management of the eight facilities on the Cloverdale Fairgrounds that host over 1,000 events annually, including trade shows, concerts, festivals, sporting events, horse and dog shows, swap meets, flea markets, weddings and meetings.
For more information visit www.CloverdaleRodeo.com.