Cowboy to the Core: Jim Pickens Jr.

Jim Pickens Jr. grew up watching classic westerns with his father and brother, fantasizing about being a cowboy and pretending the arm of his chair was a horse. It wasn't until later in life, when he was working as an actor in Hollywood, that he finally bought a horse of his own and discovered the adrenaline rush he was looking for in team roping. Today the actor and philanthropist, known for his role of Dr. Webber in "Grey's Anatomy," helps to instill the same passion he had for the West as a child in underprivileged and underserved youth through the James Pickens Jr. Foundation.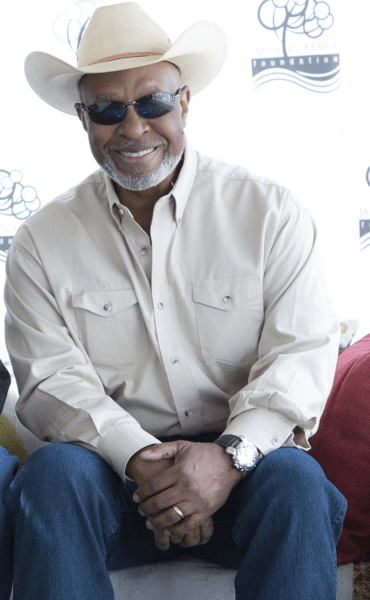 "The West, and the cowboy in particular, has always been seen as one of independence and self-reliance, and 'what you see is what you get.' Those values translate over to any sector of life, and I think kids more than anyone need to see and experience what that is and put a face to it that they recognize and feel comfortable with," Pickens said. "In our case that is a face of a person of color, because the majority of our kids that we do help to try and service are kids of color."
While some of those children take to the cowboy lifestyle more than others, each and every one of them who are involved in the programs Pickens' foundation funds are taught that they matter, and despite their background or the color of their skin, they can succeed. It's a message that carries added importance to those kids who are may face injustice at some point in their lives, but yearn for the American dream.
"We are all people and we all want to partake in what America has to offer and we love the country as much as anybody even when it doesn't love us back," Pickens said. "That's the profound message we're seeing now and what better way to express it than one of the things that's truly American . . . the cowboy. And we know that he comes in many hues and many shades, and at the end of the day we want to ride into the sunset hand-in-hand and with the same purpose."