Horses
---
Dennis Reis Universal Horsemanship

Dennis and Deborah Reis have dedicated their lives to the goal of reaching as many people as they can with their proven Universal Horsemanship methods. Enhance any riding discipline without the use of fear, pain or intimidation. "Speaking to Horses" embraces the natural development of respect, communication, and trust.
Episode 5:
Part 1

---
AQHA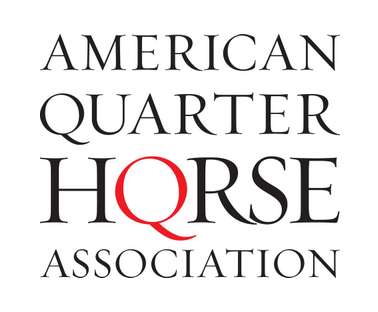 The American Quarter Horse Association, located in Amarillo, Texas, is the world's largest equine breed registry and membership organization.
AQHA members share a passion for the American Quarter Horse and the vast lifestyle created by the world's most popular horse.
Whether you're a seasoned horse show veteran, a fan of the race track, a backyard horse enthusiast or simply someone dreaming of someday owning a horse, AQHA membership will benefit you in countless ways.
Eatin With Rooster – aka "Chicken"
---
The Horseman's Apprentice from Parelli
Every summer, expectant students from around the world gather in Pagosa Springs, Colorado for the chance to learn directly from Pat Parelli, the man who coined the phrase natural horsemanship and has revolutionized its use for the last 30 years. Each day, Pat puts youthful students, mid-life career changers, retirees and horsemen from all walks of life through their paces, pushing them in their quest to "be the best me that I can be." The days are long and the work is tough, but they stay because they believe in making the world a better place for horses and humans. They stay to learn from the best.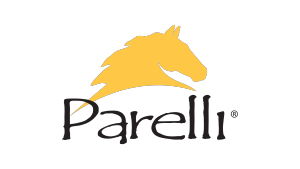 EPISODE 13:
---
Team Roper TV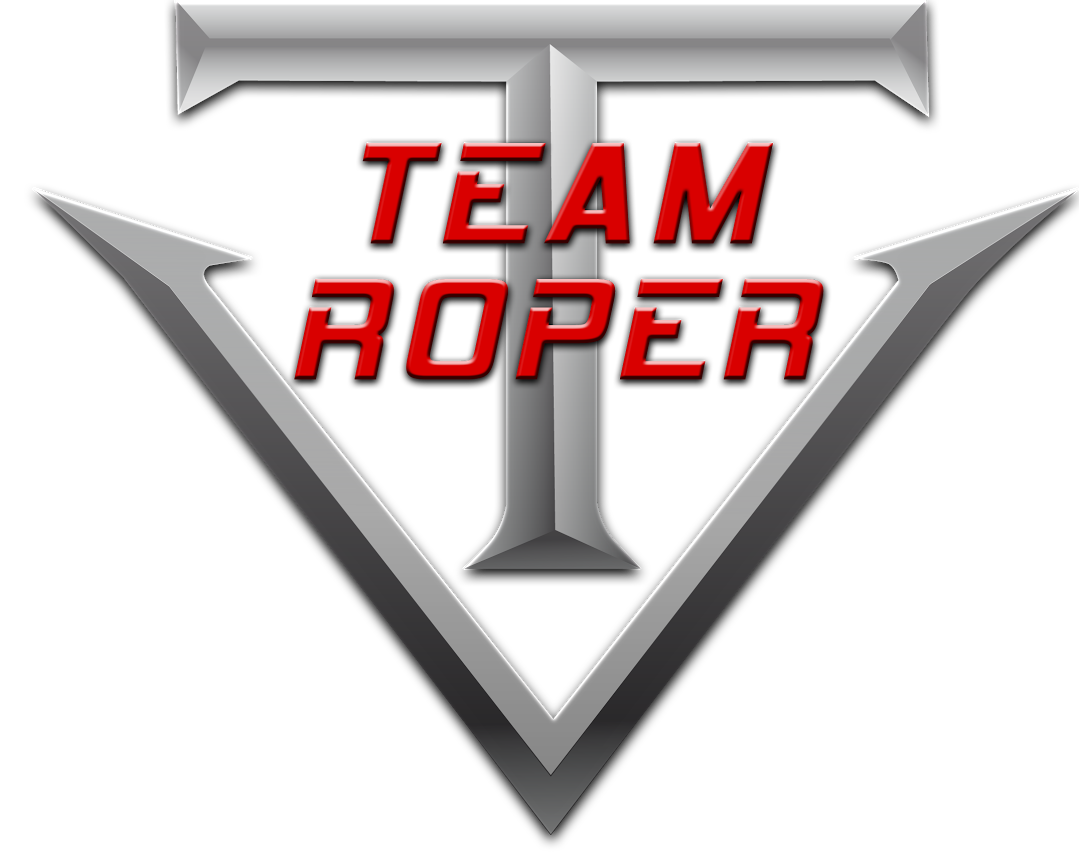 Team Roper TV is focused on educating and promoting the sport of team roping.
Hosted by Cody Corbett, who grew up in a rodeo family on a beef ranch in southern Oregon, the show is a high definition look at the top pros in today's world of roping, hosted from the viewpoint of the weekend jackpot roper. Many of the industries top pros are gathered in one television series to bring you their knowledge and skill they have acquired over the years of time tested experience.
EPISODE 4:

---
Miss Rodeo America AQHA Horses of the Year
Every October, the American Quarter Horse Association recognizes six outstanding horses from the Professional Rodeo Cowboys Association. Rodeo contestants will tell you that the right horse is the key to their success, and as a rodeo queen our horses are put the test – they handle everything from sorting stock to carrying the American flag through flames in the arena. On average, Miss Rodeo America rides over 75 quarter horses throughout the year, from all different backgrounds. Read more
---
AQHA-PRCA Horses of the Year Announced
Courtesy of AQHA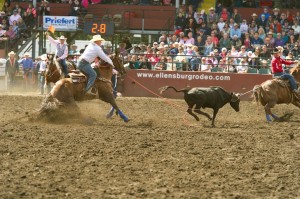 Six first-time winners were chosen as American Quarter Horse Association/Professional Rodeo Cowboys Association Horses of the Year, which were announced Oct. 4.
Three horses were named in each of the six categories (there was a tie in the steer roping), with the lone repeat champion being steer wrestling horse Landrys Cadillac (Cadillac). Read more
---
Annual Horse Drive
By Wrangler Network contributor and photographer, Janet Kotwas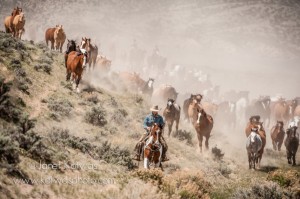 Since 1962 the Sombrero Ranch has driven one of the largest horse herds in Colorado more than 60 miles from their remote 50,000 acre wintering area near Browns Park National Wildlife Refuge to the 18,000 acre Sombrero Ranch, located 13 miles west of Craig, Colo. Each spring the Sombrero Ranch wranglers spend almost two weeks rounding up approximately 600 horses near Browns Park. As the herd leaves the leased BLM corrals, the wranglers are joined by roughly 100 other ranchers and participants to help drive the herd 62 miles.
The horse drive has evolved over the years to include guest riders that will literately fly from all corners of this earth to take part in a true western experience. Read more
---
Valley of Horses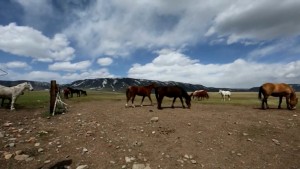 I've had the good fortune to watch free-ranging wild horses across vast stretches of the American West. On a return hike from one such photo safari a few years back a pygmy rattlesnake alerted me to its presence a couple of feet away and the "range ballet" that ensued between my leaping and somersaulting body entwined with a large camera tripod provided great comic relief for my traveling partner.
The wild horse issue is a matter of huge controversy but that doesn't change anything for me when it comes to seeing them interact. Read more
---
Young Horses Making Their Mark
By Ted Harbin, Wrangler Network contributor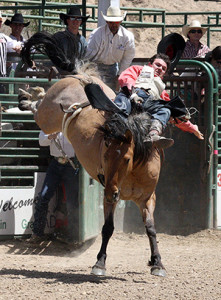 For every great veteran athlete, there is always a young gun with potential and promise ready to be the next big thing.
There are some outstanding veterans in the mix for Pete Carr Pro Rodeo, with outstanding athletes in Dirty Jacket, Big Tex, Real Deal and River Boat Annie. All have been recognized as the best bucking horses in ProRodeo over the years, and they are a key piece of the puzzle for Carr. Read more
---
Turn and Burn Part 2: The Barrel Horse…a lot of try and a lot of heart.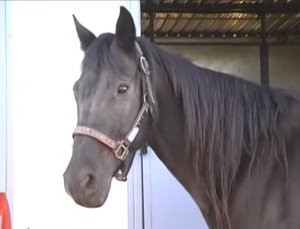 Turn & Burn: Inside the World of Barrel Racing is a must-see for all fans interested in barrel racing. In the rodeo world, it's the second most anticipated event behind bull riding. Part 2 – The Barrel Horse…a lot of try and a lot of heart. Get the first ever all-access pass to go behind the scenes and beyond the fame to meet the women who make up Barrel Racing. Watch more
---
Dirty Jacket is Bucking Horse of the Year … Again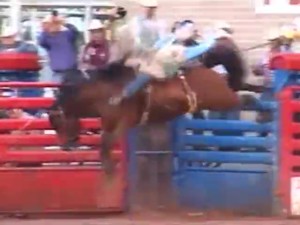 Dirty Jacket from Pete Carr's Classic Pro Rodeo is the 2015 PRCA Bucking Horse of the Year for the second year running. Watch more
---