Caleb Bennett Gets Jumpstart in Salinas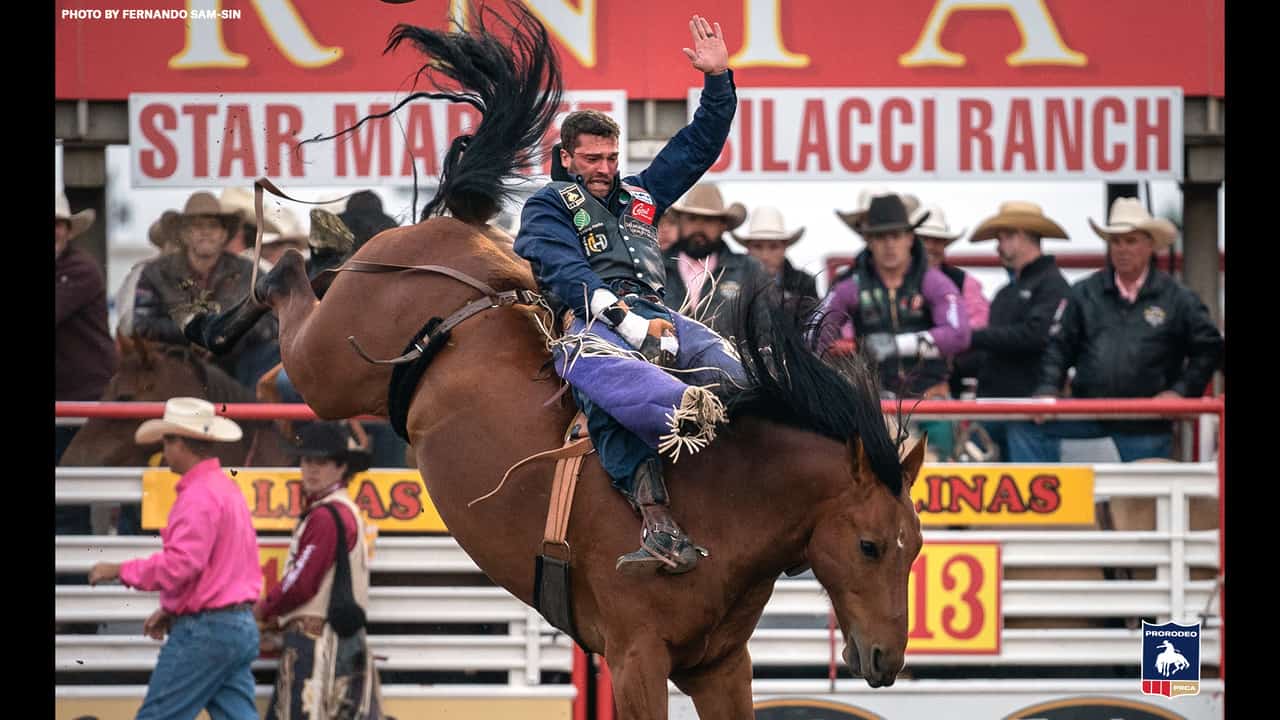 SALINAS, Calif. – Caleb Bennett has been a mainstay at the Wrangler National Finals Rodeo for the better part of a decade. He qualified for eight consecutive Finals from 2012-2019, but an injury-riddled season a year ago brought that streak to a halt.
He's well on his way to starting a new streak this season and his ride to kick off the 2021 ProRodeo Tour Finale on Sept. 23 only helped his cause.
Bennett had an 85.5-point ride on Bridwell Pro Rodeos' Ted in the first round at California Rodeo Salinas. It's a horse he knew gave him an opportunity to put his name at the top of leaderboard on night one.
"That's a good horse when I saw I drew him I was pretty tickled," said Bennett, 32. "I knew I had a chance to be top two or three in the money this round for sure. To come out with the round (lead) is even better."
He says getting off to a good start in a long event like this is key because it can take a toll on a guy's body riding five days straight.
"Anytime you can jump out at a thing like this and get an early lead it just helps coast you throughout the week," Bennett said. "There are still four or five more horses for us bareback riders to get on before it's all said and done. It's going to take some Aleve, Tylenol, and ice from the Justin Sportsmedicine team as well as a lot of prayers to see it through the week."
Bennett will be back in action Friday and hopes to make it two straight round winning rides. He came to California with one goal.
"I came here with one thing on my mind and that was to try to win and do the best with what I have drawn," Bennett said. "I can't wait for the rest of this week to keep rolling and hopefully it keeps rolling in my favor. I just need to go out and do my job."
You can catch Bennett and the rest of the ProRodeo Tour Finale in Salinas on The Cowboy Channel and the PRCA on the Cowboy Channel Plus App.
Courtesy of PRCA