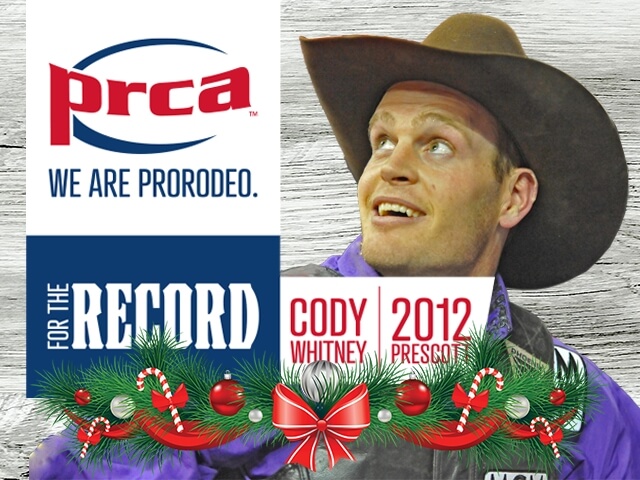 By the time Arizona became a state in February 1912, the Prescott rodeo was approaching its 24th year of action.
Prescott's first official rodeo was July 4, 1888, and by 1913 the competition moved to its current location while taking the name Prescott Frontier Days. By 1985, it trademarked the name "World's Oldest Rodeo."
Today it's a vital part of the Cowboy Christmas run with large payouts and some of the biggest names in the PRCA vying for their share of Prescott's prize money. But only the best leave their marks in the Prescott record book.
Prescott's biggest payout was $261,068 in 2013.
Ryan Jarrett set the Prescott record for most money won in all-around in 2008 with $8,241.
Bareback rider Brian Bain set the Prescott record of 91 points in 2012.
Steer wrestler Tim Tierney holds two of the longest-standing Prescott records. In 1979, he clocked in at 3.4 seconds, which helped him also set the two-run average record of 7.4 seconds.
Team ropers Mark Simon and Bret Tonozzi set the Prescott record of 4.1 seconds in 2001. The two-run average record of 10.7 seconds was set by Trevor Brazile and Michael Jones in 2005.
Saddle bronc rider Cody DeMoss set the Prescott record of 88 points in 2005.
Two tie-down ropers share the Prescott record of 7.8 seconds. Scott Kormos set the record in 2002, and Kyle Hughes match it in 2006.
Barrel racer Christy Loflin set two Prescott records in 2013. First, she clocked in at 16.93 seconds, which helped her also set the two-run average record of 34.04 seconds.
Steer roper Garrett Hale set the Prescott record of 9.9 seconds in 2016. Two steer ropers share the three-run average record of 37.3 seconds, as both Bryce Davis and Mike Chase set the record in 2017.
Bull rider Cody Whitney (pictured above) set the Prescott record of 93 points in 2012.
Courtesy of PRCA