Kincade Henry's Quest for First WNFR Makes a Stop in Pendleton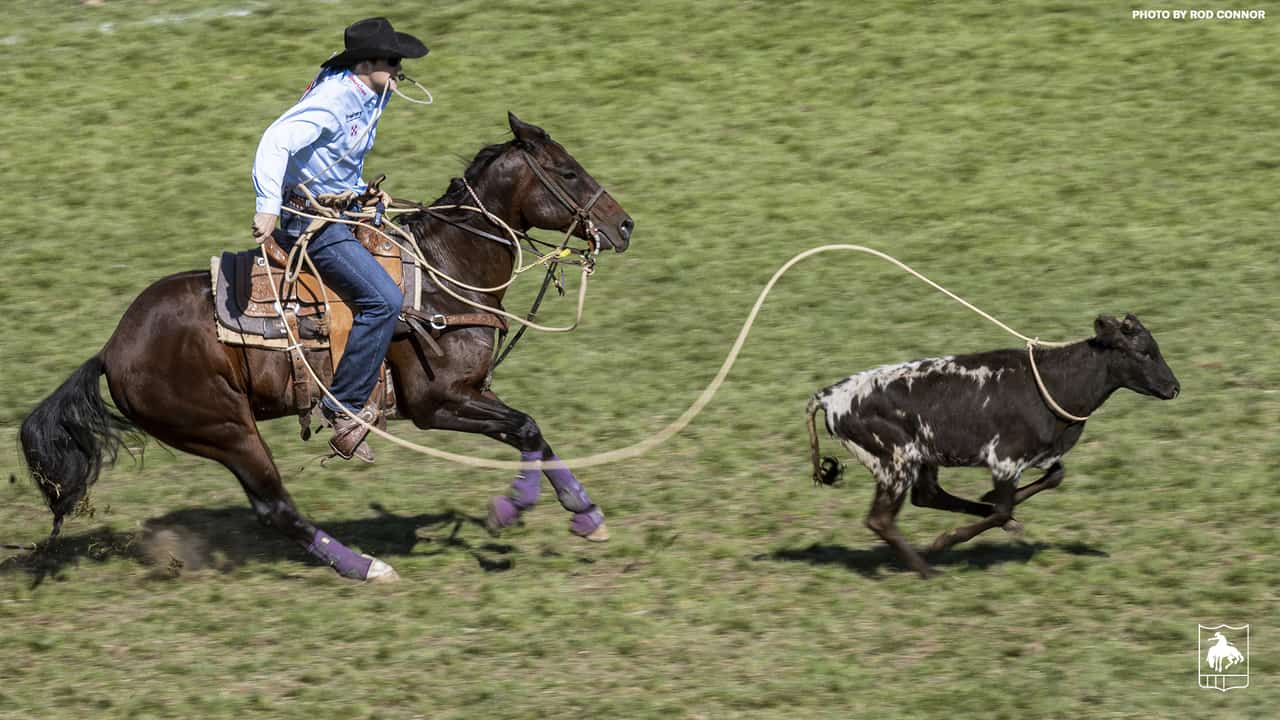 By the end of the week, tie-down roper Kincade Henry will have traveled more than 4,000 miles in just three days, hitting up four rodeos along the way.
Such is life for a young cowboy fighting to qualify for his first Wrangler National Finals Rodeo.
"It's not ideal, you know," said Henry, 19. "Ideally, I wish I already had the Finals made, but I don't right now. So, that puts me in a situation to where I have to. It's the two-minute warning and we have to win."
Henry is competing in the Lion's Dixie Roundup in St. George, Utah, Friday night, then he'll make the 858-mile drive to the Pendleton, Ore. Roundup for the short round Saturday. He was one of 12 cowboys to qualify for the finals with a 20.6-second average on two head.
"This is actually my first time through Pendleton," Henry said. "So, the first round I was definitely a little weary. I didn't know what to expect. I feel like I made a couple of good runs for the calves that I had."
The next 10 days will decide Henry's fate for the rest of the season. He sits 17th in the PRCA | RAM World Standings, looking to get to the Finals this December in Las Vegas. He's $2,220 away from the No. 15 spot. He says while every run is important, the ProRodeo Tour Finale in Salinas, Calif., will ultimately decide who's in and who's out.
"I'm just going to go out there (Pendleton) and try to tie one down, whatever they pay me, they pay me," Henry said. "The Tour Finale pays so much money now that you know those guys that are way down in the pack will have a chance if they get to Salinas. So, I think Salinas is where it'll become a life-or-death situation for some of us on the bubble."
No matter what happens, he's enjoying competing in meaningful rodeos in September.
"I'm just grateful to still be out here rodeoing, and I still have a chance," Henry said. "You know we have 13 days left in the season and I'm 18th in the world, that's a dream for me. Two years ago, I was sitting in class watching these rodeos on the edge of getting in, and now I'm one of those guys."
The ProRodeo Tour Finale will provide cowboys with a last opportunity to qualify for the NFR in Salinas Sept. 23-26.
Courtesy of PRCA