Logan Bird's Standout Horse TJ Passes Away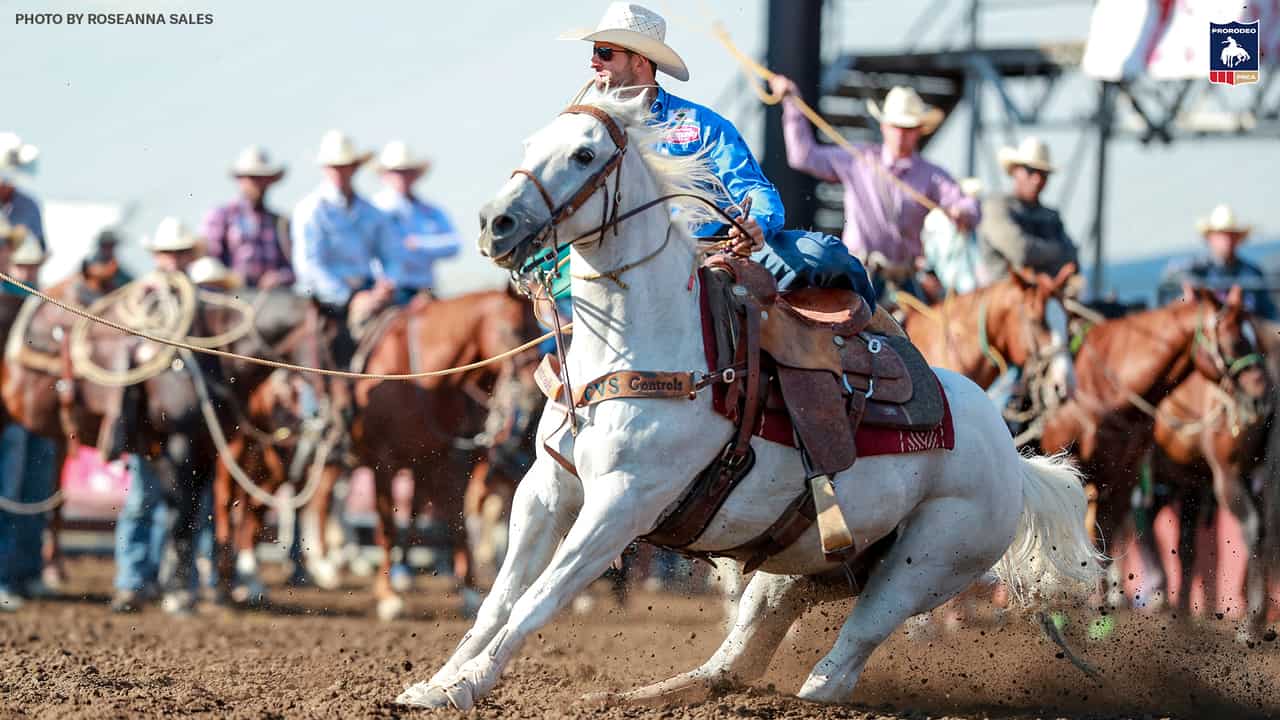 Logan Bird's standout tie-down roping horse TJ passed away over the weekend in Texas. He was 18.
"He suffered a ruptured aortic aneurysm at the end of a practice run," Bird said. "It's been a really tough couple of days for my family and me. It's almost like we lost a family member to be honest with you."
Dozens of cowboys rode TJ during his ProRodeo career. Shane Hanchey found more success than most on the horse. The 2013 PRCA Tie-Down Roping World Champion won four Canadian Professional Rodeo Association titles, a championship at The American in March, and his second WNFR average title on TJ last December in Arlington, Texas. The horse won more than $1.1 million in the PRCA.
"Obviously that horse meant a lot to me," said Hanchey. "Although he wasn't mine, he meant a lot to me and my family. I'm so fortunate that the Bird family was willing to share such a special horse with me."
Bird said losing TJ is difficult to grasp.
"Everything that I've done, the places I've gone, and what I have it comes from that horse," he said. "I have a sign on my wall that says, 'The House that TJ Built' because the money that I won on him, and other people has literally built me a house."
Hanchey was planning to ride TJ at this year's NFR in Las Vegas, Dec. 2-11. He said as of right now he's yet to decide on what horse he will ride, but he'll ready to give it his all at the Thomas & Mack Center. Hanchey enters the NFR atop the PRCA | RAM World Standings with $175,079.
"We have five days before we leave to go out to Las Vegas, so it's a tough situation," Hanchey said. "Luckily I have a lot of friends and family to lean on and get me through this. God gives his toughest battles to his strongest soldiers. If people think I'm going to back off and feel sorry for myself come Dec. 2 then they don't know me. TJ got me in this position riding him all year, I'm definitely not letting him down now!"
Courtesy of PRCA