PBR Pick 'Em Morning Line – Albuquerque Round 1 & 15/15 Bucking Battle
By: Slade Long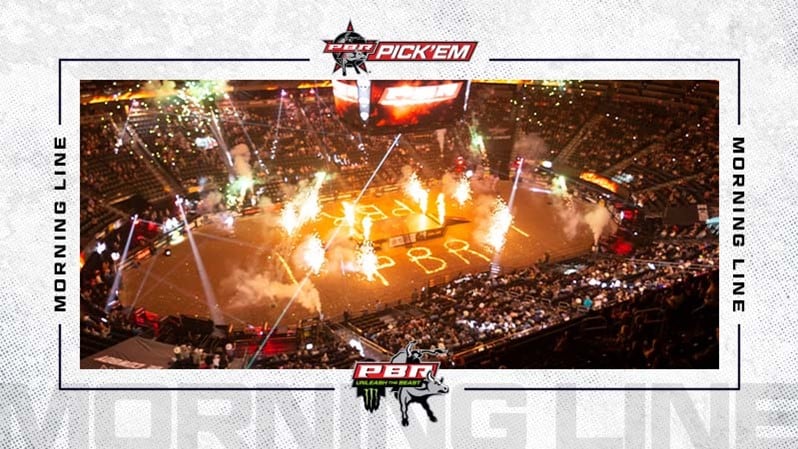 This event is known for featuring a really tough pen of bulls, and tonight's matchups do indeed look strong on the bull side.
The format is a little weird this week and may be hard to understand, so let's go over it. Tonight and Saturday's long rounds won't feature any of the Top 15 riders. The Top 20 out of these two rounds will advance to a one-day long round/short round event on Sunday that will also feature the Top 15 guys. Meanwhile, the Top 15 guys will compete in two separate 15/15 rounds tonight and tomorrow and will automatically be seeded in Sunday's event.
The first 15/15 round tonight looks ugly. How ugly? Dener Barbosa is essentially the only guy who drew really well. He has I'm Legit Too and is 2-for-2 against him.
After Barbosa, the next highest probability of a qualified ride goes to Jose Vitor Leme, who has Mezcal. That matchup gives Leme about a 44% chance at a score, which is pretty low for Leme. Mezcal is unridden and a terrible matchup for anyone, but it just so happens Leme is a beast and would have a relatively high ride probability against anything. But stop and consider that the numbers give Leme a better shot on Mezcal than any other matchup in the round outside Barbosa.
Only two bulls in the 15/15 round have been ridden very often at all: Woopaa and I'm Legit Too. Mason Taylor has Woopaa, a bull that has not been ridden when going away from the rider's hand, which is what you would expect. He's also been less predictable lately and looks a lot harder to ride than he did down the stretch last season. Outside of those two bulls, the other 13 have been ridden about 10% of the time – 29 rides in 284 collective outs. No one really drew into their strength here, and it's liable to be a tough round for the top riders.
In the first long round, several riders drew well. Derek Kolbaba, Keyshawn Whitehorse and Marco Eguchi all have good matchups. Joao Henrique Lucas has Detroit Lean – a bull he's ridden twice in two attempts. Matt Triplett has a good draw in D23 Lil' Loco.
The critical factor in the long round is that any qualified ride is worth more in this round than it would be at a regular event. The top guys are the top guys because they ride the best bulls more often and drive the score needed to place up. Their absence here means there will be fewer rides above 87 points, and it will be easier to place in this round overall. A mid- to high-80s score should place higher than it usually would.
Just getting a qualified ride may not be that easy. There are bulls like Red Clark and Bushwacked, who don't get ridden very often, and several more. The second round will be even tougher on this group of riders.
© 2022 PBR Inc. All rights reserved.