Pendleton Whisky Velocity Tour Bucks Back to Spokane, Washington, January 14
By: Rachel Tighe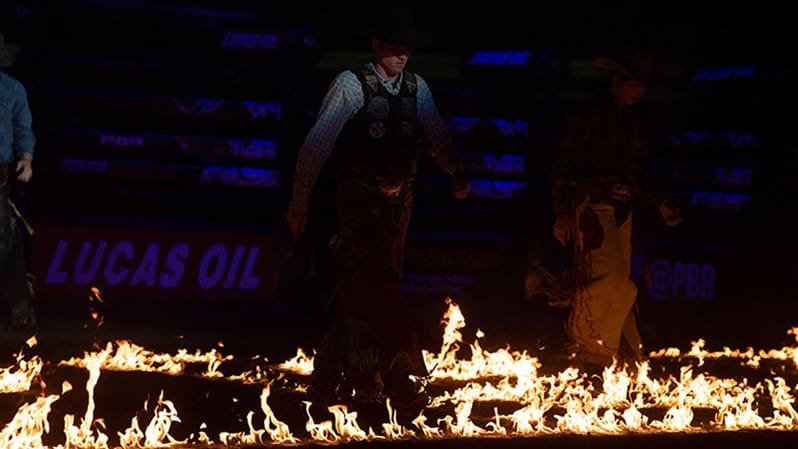 SPOKANE, Wash. – For the third time in league history, PBR's (Professional Bull Riders) Pendleton Whisky Velocity Tour will buck into Spokane, Washington, returning to the Spokane Arena on January 14, 2023, with the PBR Spokane Classic.
For one night only, some of the best bull riders in the world will battle the sport's rankest bovine athletes in the ultimate showdown of man vs. beast in one of the most exciting live sporting events to witness.
In 2021, PBR's Pendleton Whisky Velocity Tour, the sport's premier expansion tour, returned to Spokane for the third time in league history.
As a raucous Evergreen state crowd watched on, seven-time PBR World Finals qualifier Matt Triplett (Canton, South Dakota) clinched the event win.
Triplett's golden finish was highlighted by an event-best, round-winning 87.5-point score atop Trasher in round 1 of the night, and the PBR Veteran left Spokane ranked No. 12 in the world standings.
The Velocity Tour has made one additional trip to Spokane, debuting in the Washington state city in 2020.
At the inaugural event, Alex Santana (Chowchilla, California) rode his way into victory with a perfect 2-for-2 night inside the Spokane Veterans Memorial Arena.
The bull riding action for the 2022 PBR Spokane Classic begins at 7:00 p.m. PST on Saturday, January 14, at Spokane Arena.
On Saturday evening, all 40 competing riders will attempt one bull each in Round 1. Following the opening round, the Top 10 will then advance to the championship round, where they will attempt one final bull, all in an effort to be crowned the event champion.
Tickets for the one-day event go on sale Monday, August 26 at 10 a.m. EDT and start at $15, taxes and fees not included. Tickets can be purchased online at ticketswest.com and PBR.com, at the Spokane Arena Box office, or by calling PBR customer service at 1-800-745-3000.
PBR Elite Seats are available for $200 for avid fans who want an exclusive VIP experience while enjoying the world's top bull riding circuit. These tickets offer the best seats in the venue, a pre-show backstage tour with top PBR talent, a $20 concession voucher, souvenir credential and lanyard, and a post-event photo opportunity from the dirt.
For more information on the Elite Experience for the PBR Spokane Classic in Spokane, Washington, visit https://pbr.com/tickets/premium-experiences/.
© 2022 PBR Inc. All rights reserved.