ProRodeo Legend Larry Mahan Passes Away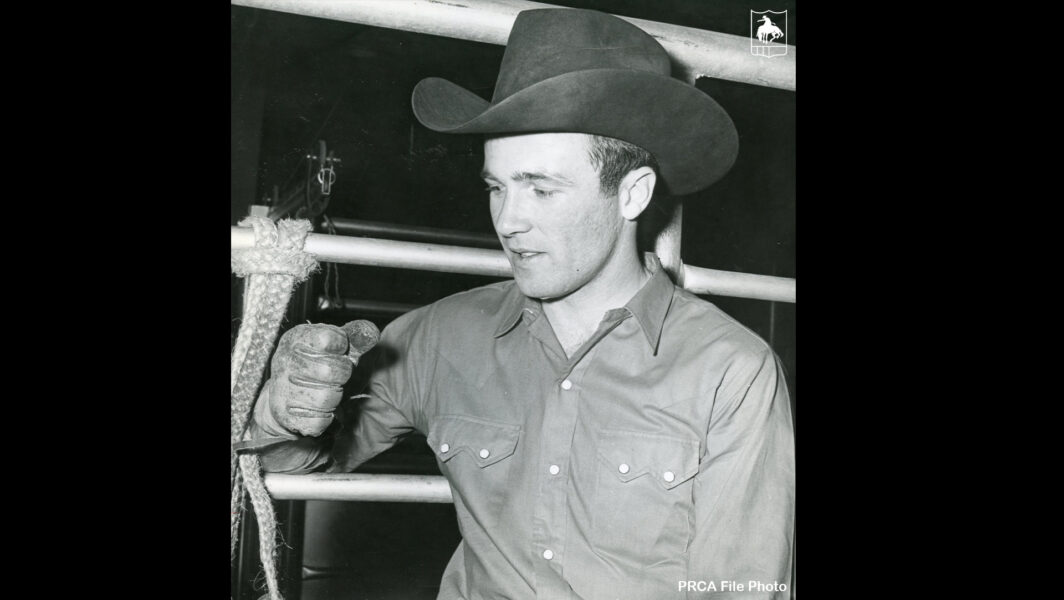 ProRodeo Hall of Famer Larry Mahan, arguably the biggest superstar in rodeo history, passed away on May 7. He was 79.
Mahan was the all-around world champion in 1966-70 and 1973. He also was the bull riding champ in 1965 and 1967. He qualified for the NFR a combined 26 times from 1964-75 in bareback riding, saddle bronc riding and bull riding. He was inducted in the inaugural class of the ProRodeo Hall of Fame in Colorado Springs, Colo., in 1979.
The loss of Mahan weighed heavy on fellow ProRodeo Hall of Famer, Ty Murray, a nine-time world champion.
"I think he meant a lot to the sport of rodeo, and he meant a lot to me," Murray said. "He was my hero. He was my superman when I was a little boy. I did a paper when I was in fifth grade, they said if you could wish anything for the world what would it be. I misunderstood the question. I thought it meant if there is anything you could do in the world, what would it be? I said I wanted to break Larry Mahan's records. I still have that assignment today with me."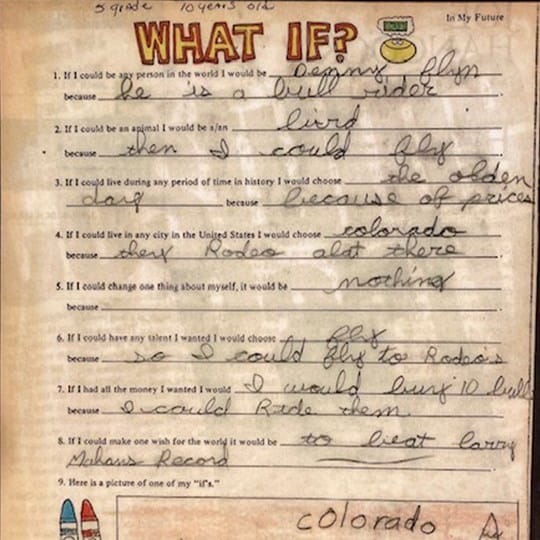 Murray acknowledged Mahan was far more than his idol.
"He took me under his wing when I was 13," Murray said. "I went and lived with him that summer and he didn't really teach me anything about riding. He never really even mentioned anything about riding but taught me a lot about not being shy when people want to interview you and to try and give thoughtful answers and tell them what it is like because most people can't fathom what it is like to ride a bull or a bucking horse. He taught me the importance of all that stuff, which was really a big help for me in my career because growing up, if it didn't have to do with being a cowboy, I didn't care about it.
"I think he was a pioneer in that realm of sponsorship and doing things that no cowboys had ever done. I think he did some commercials for athletic wear, and beer commercials and all kinds of stuff. He kind of paved his own way. He didn't just follow suit like so many people do in all different walks of life. Everybody is monkey-see, monkey-do and I feel like he was a guy who knew what he wanted to do, and he knew what he wanted to try and get done. He had a love for it, and he had a passion for it, and he went and did it."
Murray said he spent two hours with Mahan on Friday morning May 5, at his home in Valley View, Texas.
"He couldn't really move, and I just sat with him, and just spent some time with him," Murray said. "I would hold on to his hand and he would squeeze my hand. He knew I was there. It's a tough deal because he has been a really important part of my life. He was my hero. He set records that I wanted to make as benchmarks for myself to try and see what I could accomplish. He took me under his wing. He showed me the world is a lot bigger than just the rodeo arena."
Bobby Steiner, the 1973 PRCA Bull Riding World Champion, also spent time with Mahan on Friday.
"I flew up to his place and got to see him and Sid (Steiner) and Rocker (Steiner) got to see him (Thursday)," Bobby said. "I have been a close friend to Larry, and he is my hero. We rodeoed at the same time. He is eight years older than me, but he was in his heyday when I was doing my thing. He is the biggest thing that ever hit rodeo – ever. Not only was he great but he also was the kind of guy who was on the Tonight Show and all kinds of stuff. He was known by the world and he's the biggest rodeo cowboy that has ever been."
Murray believes what made Mahan so special is his passion.
"I think it was love," Murray said. "When you have a passion for something and love it so much then that generally makes it easier to get good at it, because it is something that you love and crave, and you think about it all the time without trying to. I know that was him. The challenge of riding bucking animals is something he loved. He was built right for it. He was a competitor. You have to be lucky as well to be able to be like a Michael Jordan of the sport. If Michael Jordan was born 5-foot-2, things would have been really different.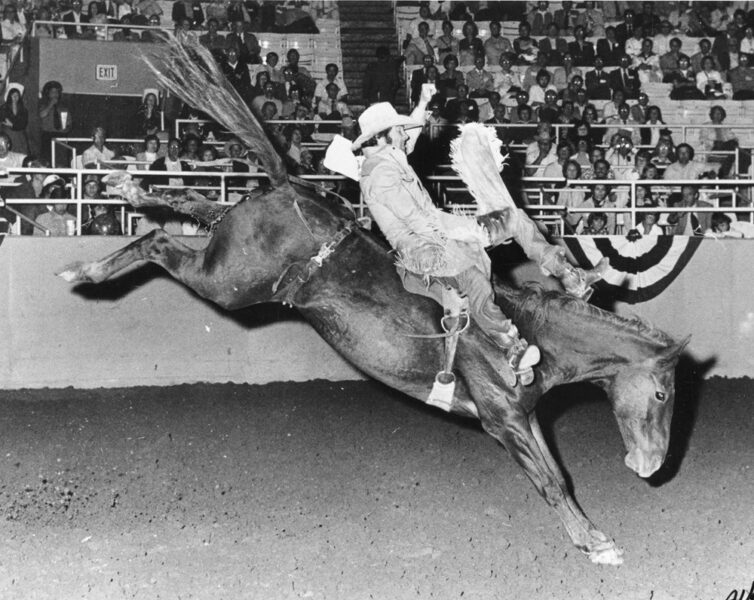 "I think he (Larry) had the right body type. I think he had the right mind for it. I think he had a powerful mind and I think it takes a powerful mind to be able to compartmentalize things and be able to stay in a space where you're focused and fluid in a car crash-type, scary environment. That takes a person with a pretty good command over their thoughts and emotions."
Steiner offered this assessment of what made Mahan unique.
"Seriously, he was different," Steiner said. "He had a spark in his eye, and he had the greatest smile. Everybody around rodeo knew he was the big thing. He carried himself different. You have heard about the 'It Factor,' and he had the 'It Factor.' When he pulled up, the secretaries loved him, the stock contractors loved him, the judges loved him, the people loading the stock loved him. It didn't make any difference because he had the gleam in his eye because he was Larry Mahan."
Steiner went on to say, "In my lifetime, I have seen things happen in different deals. There will never be another Elvis Presley. I'm not saying Mahan was on that level as far as worldwide, but he was that in rodeo. He was the Elvis that has never been resurrected. He flew in his own airplane. He spoke to everybody. The aura that was with him when he first cracked out was huge. I had never seen anything like it. He was good to me, and he was good to everybody. He was just a winner. He was very classy. He looked great on everything he got on. He had a distinct style."
In the world of rodeo, there will likely never be another Larry Mahan according to Murray.
"I don't think so," Murray said. "He was a special individual, he sure was to me. I was thinking about it this morning, him and I have been friends for 41 years. He was good to me from the time I was 13. I think he helped rodeo. The reason I went on Dancing With the Stars was because of Mahan. That all came from him. He's the one that taught me not to be shy about that stuff and that's how you reach a bigger audience. I know that the influence Larry had on me made it to where I was able to earn more outside the arena than I was in the arena, through sponsorships and different partnerships with big companies. I feel like if I had not known Larry and the influence that he had on me, that could have been very different."
Steiner echoed Murray's sentiments.
"I remember Larry had white boots and so I got white boots," Steiner said. "In 1971, he came to me, and he knew I was a little out there as well, and he said, 'Hey let's grow our hair.' He got noticed way more than me because he was on a huge stage. He just felt that needed to be done. Seriously, two years after that everybody did the hair thing. He wasn't scared to step outside the box and let other people in. I was forever grateful that he asked me as a kid to grow my hair long with him. He wore fur coats. He was the Hollywood cowboy, but everybody loved him. He was the biggest thing that ever hit the sport – ever."
Legendary ProRodeo Hall of Fame announcer Bob Tallman also paid tribute to his longtime friend Mahan.
"Larry and I have known each other for 52 years," Tallman said. "He was Elvis before Elvis knew who he was. He surrounded himself with some of the most brilliant people as attorneys and writers and film people and music people and rodeo people. When he and Bobby Steiner first started letting their hair grow I remember it very well. They used to make him ride in the slack because of his long hair, Bobby Steiner as well. He knew he could beat them in the slack as well as he could in the performance. He was unique. He was retro before the term was ever used in the boot business, hat business, clothing business, and rodeo business. He was the truest all-around cowboy that we have ever had. He says, and if he could communicate today he would tell you the same thing, he thinks the greatest cowboy who ever lived is Phil Lyne. When he and Phil made the movie The Great American Cowboy (in 1973) he and Phil Lyne were the competitive parts of it and he always said, 'I can't warm Phil Lyne up. He can rope calves, he can trip steers, he can team rope, he can ride bulls, and broncs and bareback horses.
"Larry had an aura about him and a following. People moved to him like a magnet. He never lost his thrill of what he was doing, but he also could go and compete. He was a little bit of Jim Shoulders, he was a little bit of Casey Tibbs and he was all Larry Mahan. He just had so much raw talent."
Courtesy of PRCA