Remembering Rodeo Champ, Hollywood Star Ben Johnson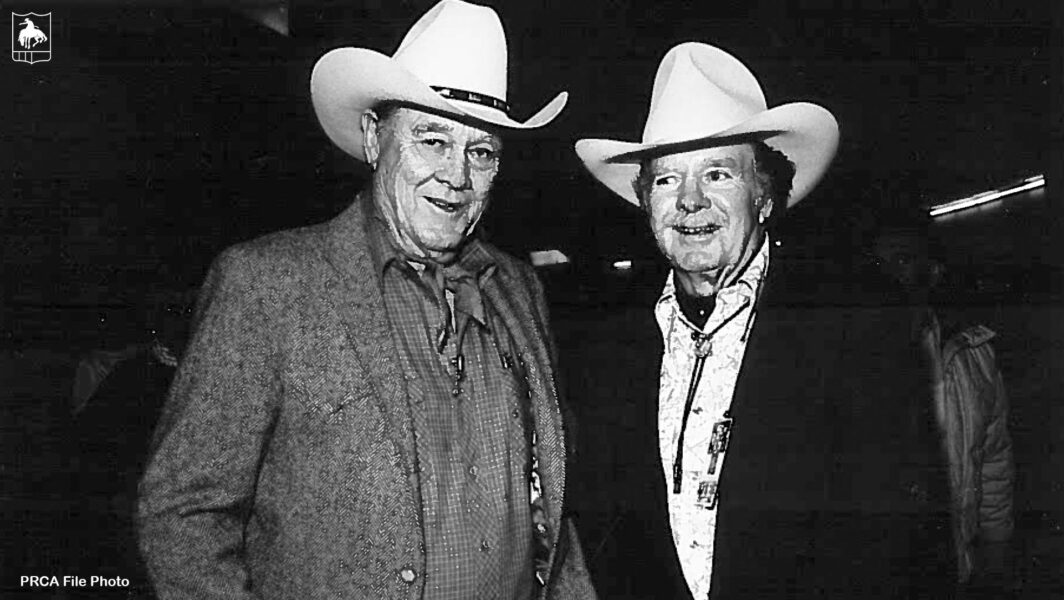 Ben Johnson was born to be a cowboy, and he played the role perfectly, whether it was in the rodeo arena or on a movie screen. He appeared in more than 300 movies – and won a Best Supporting Oscar for his portrayal of aging cowboy Sam the Lion in 1971's "The Last Picture Show" – but the straight-talking Johnson always said the prize he cherished most was his 1953 gold buckle for winning the team roping world championship.
He took a year away from Hollywood in '53 to chase his rodeo dream; his father had been a champion roper in the early part of the century and Johnson, who was born in 1918 in Foraker, Okla., wanted to see what he could do.
"At the end of the year, I didn't have $3," said Johnson, who'd paid his traveling partners' entry fees that year. "All I had was a wore-out automobile and a mad wife."
So, the 6-foot-2 Johnson returned to the movies, where he had worked as a stunt double for Gary Cooper, Joel McCrea, Gene Autry and Roy Rogers. He was working as a 21-year-old Oklahoma ranch hand when his big break occurred. Johnson delivered 16 horses to a movie set – earning the unheard of sum of $300 – and was hired by producer Howard Hughes as a stuntman and wrangler. He also met his wife, Carol, on that trip to Flagstaff, Ariz.
His next big break came in 1947, when he was working as a stunt double for Henry Fonda in "Fort Apache" and saved three stuntmen's lives when he courageously stopped a runaway wagon in a scene-gone-wrong. Director John Ford rewarded him with a seven-year contract at $5,000 a week. Some of Johnson's top movies include "The Wild Bunch," "Shane," "She Wore a Yellow Ribbon," "Rio Grande," "Chisum," "The Sugarland Express" and "Angels in the Outfield."
Johnson, who died in 1996, amassed a fortune – much of it through real estate investments – valued at $200 million in the 1980s. He was inducted into the ProRodeo Hall of Fame with the inaugural 1979 class and received a star on the Hollywood Walk of Fame in 1994.
Courtesy of PRCA