Stetson Wright to be Honored with 2022 Lewis Feild Memorial Award
By: Ann Bleiker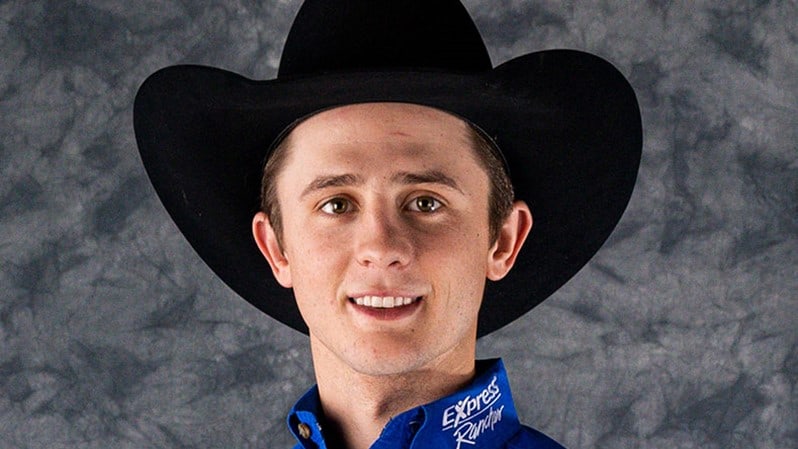 SALT LAKE CITY – Stetson Wright, a five-time PRCA World Champion, will be honored as the recipient of the 2022 Lewis Feild Memorial Award at the Governor's State of Sport Awards hosted by the Utah Sports Commission today, April 14.
Utah is known as the State of Sport — and for good reason! Through the years of appreciation for adventure, Utah has carved out a distinct reputation as the premier sport destination for Olympic, professional, amateur and action sporting events. By leveraging its world-class venues and awe-inspiring backdrops, Utah also has an established reputation as a top international sports destination.
In 2012, the Utah Sports Commission created the Governor's State of Sport Awards, which celebrates Utah's sports industry and honors excellence in high school, collegiate, adaptive, professional, Olympic and Paralympic sports. The Utah Sports Commission is the proud host of the Governor's State of Sport Awards which has honored Utah's finest athletes, teams, coaches, events, and numerous Utah sports icons.
This will mark the fourth time that the Lewis Feild Award will be presented. Prior to 2022, the award was limited to only bareback riders but this year was expanded to any rodeo competitor from Utah.
Wright was an obvious choice as he has quickly made a name for himself within the ranks of professional rodeo. Wright joined the Professional Rodeo Cowboys Association (PRCA) in 2018 and since then he has won a total of five world titles including being a three-time world champion in the All-Around category as well as a bull riding (2020) and saddle bronc riding (2021) world champion. He is already being compared to Hall of Famer Ty Murray, who competed in all three roughstock disciplines of bareback riding, saddle bronc riding and bull riding.
Stetson is the first cowboy in PRCA history to win three straight all-around titles to start his career. He also is the first cowboy to collect three all-around titles in a row since Trevor Brazile accomplished that feat in 2013-2015. In 2019, Stetson became the first Utah cowboy since Lewis Feild to capture the all-around title in the PRCA.
Stetson added to the family history of saddle bronc riding world titles in 2021, edging out his older brother Ryder by a mere $1,187. The entire Wright family owns a total of seven saddle bronc riding world titles. Stetson's father, Cody, earned the family's first two in 2008 and 2010. Then Stetson's uncles Jesse and Spencer each earned one in 2012 and 2014, respectively. Ryder earned his first in 2017 and followed that up with his second in 2020.
Stetson started competing in rodeo in fourth grade and is the only member of the Wright family to compete in bull riding. He graduated from Milford (Utah) High School in 2018 with a class of 35 students. In addition to rodeo, he also competed in football and wrestling in high school.
Wright joins bareback riders Caleb Bennett, Tim O'Connell and Tanner Aus, who were previously honored with this award.
© 2022 PBR Inc. All rights reserved.