Steve Knowles Named PRCA's Director of Rodeo Administration
COLORADO SPRINGS, Colo. – The Professional Rodeo Cowboys Association has named Steve Knowles its Director of Rodeo Administration.
"I'm very excited about this opportunity," said Knowles, 54. "I have been with the PRCA for 21 years as a Pro Official. I'm looking forward to this and I'm excited to take the next step. I have been involved with rodeo committees, stock contractors, judging and a contestant over my career. This has been kind of whirlwind; things are happening fast."
Knowles is slated to begin his new position Jan. 3 at PRCA headquarters in Colorado Springs, Colo.
"Steve brings a wealth of experience to this job and will be a good fit for this position," PRCA CEO Tom Glause said.
Knowles has one rodeo left to judge and that's the 2021 Wrangler National Finals Rodeo presented by Teton Ridge, at the Thomas & Mack Center in Las Vegas, Dec. 2-11.
Knowles lives in St. Cloud, Fla., and will be relocating to Colorado Springs.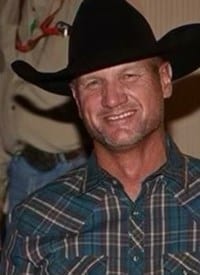 Knowles junior rodeoed and high school rodeoed growing up and then was a bull rider in college at Pratt (Kan.) Community College and Northwestern State University in Natchitoches, La., and joined the PRCA in 1989.
"At the circuit finals, years and years ago, they had a judging seminar and just out of curiosity I attended the seminar," Knowles said. "I started judging part time when I was still rodeoing and then I became a Pro Official on Jan. 1, 2001, with the PRCA."
Knowles has three adult children, daughters, Fallon, 25 and Rylie, 23, and son, Carson, 20.
"What I have enjoyed about rodeo is being able to stay in touch with rodeo committees and the contestants and I love traveling and meeting new people," Knowles said. "As a judge, I would see the same people from rodeo-to-rodeo year to year and I made a lot of friends throughout the United States. I'm looking forward to taking my rodeo experience to my new job."
Courtesy of PRCA