The Beat Goes On: The Return of the Calgary Stampede Parade!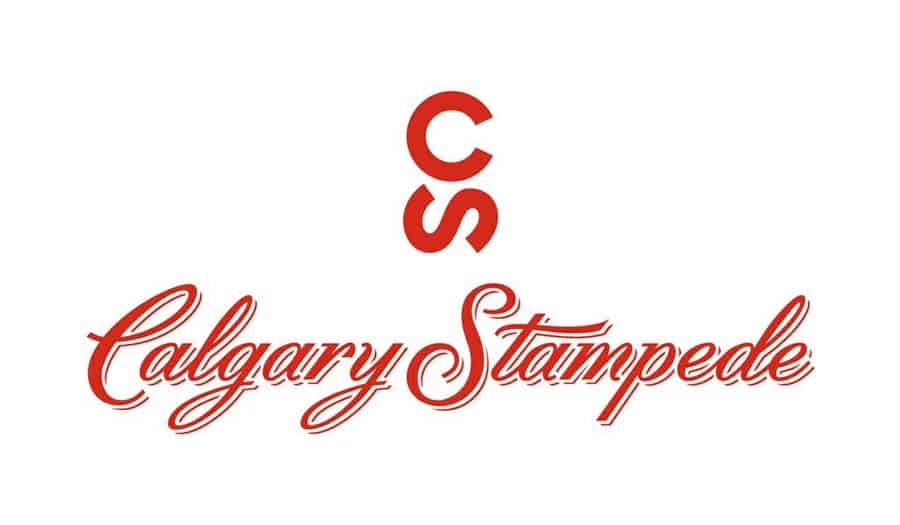 Calgary – The iconic Calgary Stampede Parade returns on Friday, July 8, to kick off The Greatest Outdoor Show on Earth, celebrating over 100 years of a proud community tradition and western heritage.
"The Calgary Stampede Parade Committee is eager to get back to doing what they love – putting on a full parade," said Dwayne Spence, Chair of the Calgary Stampede Parade Committee. "We have assembled a terrific line-up with many of the traditional entries Calgarians look forward to seeing, as well as a few new surprises."
The parade kicks off at 9 a.m. on Friday, July 8, on 9th Avenue at 3rd Street SE, and will run about two hours.
This year's Calgary Stampede Parade features a colourful and exciting lineup of more than 90 entries, including 25 floats, several marching band and mounted colour parties. Other highlights of this year's Calgary Stampede Parade include: Calgary's Ukrainian Community marching in solidarity with their entry: "Glory to Ukraine", as well as an exciting colourful new entry by the Consulate of Mexico. From real sheriffs to weekend outlaws; from men playing bagpipes in traditional kilts to Men in Kilts scooping poop – there's something for everyone.
With a nod to the 2022 celebration of western heritage culture, this year's Parade Marshal is legendary actor, director, producer and musician Kevin Costner. Kevin has directed and starred in numerous award-winning films over more than 30 years, and is more recently known for his role in the television show, Yellowstone.
The Celebrity Judge for the 2022 Calgary Stampede Parade will be David Spence who spent over 40 years as a meteorologist on Calgary television. He will select the parade entry that, in his opinion, best exemplifies the spirit of the Calgary Stampede.
The 2022 Stampede Parade will also welcome John Scott as honorary Parade Marshal. A third-generation rancher, Scott is an instrumental member of the community and has been at the heart of the local film industry for over 50 years, showcasing southern Alberta on the big and small screens. His company, John Scott Productions, has been part of seven Oscar-winning films, while Scott is also an all-around industry champion, horse wrangler, stunt coordinator, and horse and livestock supplier. Scott's lifelong work was recognized by the National Cowboy & Western Heritage Museum with the legendary Chester A. Reynolds Memorial Award during the 60th Annual Western Heritage Awards in September of 2021. He was also presented with the prestigious Gene Autry Award for the preservation of western heritage during an awards ceremony at the 2019 Wrangler National Finals Rodeo.
The Calgary Stampede is also proud to recognize the Parade Marshals of the past two years: Katari Right Hand (2021) and Filipe Masetti Leite (2020). Both were selected as representatives, despite the absence of a full Parade in each of their respective years and will be riding in this year's iconic event.
The Parade Prelude kicks off at 7:30 a.m. with 30 incredible and entertaining acts featuring over 1,500 performers to warm up the crowd for the main show beginning at 9 a.m.
Global Calgary is the 2022 broadcast partner of the parade, providing an Alberta-wide broadcast on Global Television beginning at 9 a.m.; as well as the Global TV App, GlobalNews.ca, the Global News Youtube Channel, Global Calgary Facebook Live and Amazon Prime.
Spectators are encouraged to cast their vote for the C977 Fan Favourite. While watching the Calgary Stampede Parade, text the entry number to 403-692-0977. Each vote gets you a chance to win fabulous Stampede prizes including a full day of Stampede. For more information visit www.c977.ca.
The Parade is organized by a team of 140 passionate volunteers who make up the Calgary Stampede Parade Committee, some who have served on the Committee for more than 40 years. This year-round committee logs over 19,000 volunteer hours throughout the year, and about 9,000 on Parade Day alone.
Calgary Transit is the best way for spectators to get downtown to the Parade route with most access to downtown Calgary closing at 7:30 a.m. on Parade Day. Visit calgarytransit.com/home.html for more details.
Following the Parade on Friday, July 8, guests can Parade to Park for free admission between 11 a.m.—1:30 p.m.! For more information, please visit calgarystampede.com.
For a list of general information and history of the Stampede Parade please view our fact sheet here.
About the Calgary Stampede:
The Calgary Stampede celebrates the people, the animals, the land, the traditions and the values that make up the unique spirit of the west. The Calgary Stampede contributes to the quality of life in Calgary and southern Alberta through our world-renowned Stampede, year-round facilities, western events and several youth and agriculture programs. Exemplifying the theme, We're Greatest Together, we are a volunteer-supported, not-for-profit community organization that preserves and celebrates our western heritage, cultures and community spirit. All revenue is reinvested into Calgary Stampede programs and facilities.