2022 Pendleton Round-Up President Farber and Two New Directors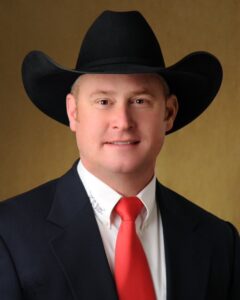 Pendleton, Oregon – The Pendleton Round-Up Association at its annual Stockholders meeting held in Tuesday, November 23, 2021elected President Karl Farber to lead the iconic Oregon event into its 112th year. President Farber has been on the Round-Up Board of Directors for seven years and has served as the Concessions (three years) and Security Director (past four years), Competitive Events Director Nick Sirovatka was elected Vice-President; Sponsors Director Tiah DeGrofft was voted-in as Secretary and Office/Ticketing Director, Kevin Jordan, will serve as the associations Treasurer. Two new Directors, Stuart Roberts of Pendleton, Oregon and Nick Michael of Pilot Rock, Oregon were each elected to four-year terms on the official Board of Directors (see individual bios on next page).
President Farber announced the following 2022 Director Assignments:
President                                 Karl Farber                                                      2nd term
Competitive Events                Nick Sirovatka            Vice President             2nd term
Office/Tickets/Retail               Kevin Jordan,              Treasurer                     1st term
Sponsors                                  Tiah DeGrofft            Secretary                     2nd term
Publicity                                  Pat Reay
Indians                                    Dr. Harper Jones
Let 'er Buck Room                 Tim Smith
Livestock                                Justin Terry
Arena                                      Berk Davis
Queen and Court                     Jason Hill
Grounds                                  Casey Currin
Concessions                            Jason Graybeal
Hay and Barns                        Nick Michael
Programs and Ushers              Rob Burnside
Room 17 and Medical             Dr. Brad Adams
Security                                   Stuart Roberts
Parades                                    Tim O'Hanlon
Annual Highlights:
The Pendleton Round-Up Association reviewed multiple successes during the 2021 fiscal year ending October 31, 2021. In addition to the recap of 2021, reflection on the success of the Let'er Buck Cares Fund that provided nearly $1 million in community, essential partner and local business assistance during the pandemic. 2021 had increased media presence with the Rural Media Group showing the 2021 events on the Cowboy Channel. The media agreement allowed for continued growth in contestant pay-out and the quality of livestock provided. Round-Up was also nominated for WPRA (Women's Professional Rodeo Association) Large Outdoor Rodeo of the Year. Further, the Association was informed regarding their selection as a finalist for the 2021 Massey Ferguson "Sowing Good Deeds" Award. The winning Rodeo Committee, who will receive a new Massey Ferguson tractor and will be announced on December 1st at the PRCA Annual Convention in Las Vegas. In addition, to the Round-Up nomination for 2021 Large Outdoor Rodeo of the Year, there are several other contract personnel that contribute to the success of the Pendleton Round-Up. PRCA announced several contract personnel are nominated for PRCA Awards in bullfighting, pickup men, secretary, timers and photographer's categories.
---
NEW Pendleton Round-Up Directors Bios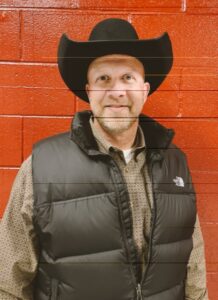 Stuart Roberts is a 4th generation Oregonian who has been a Pendleton resident for forty years. A graduate of Pendleton High School, Western Oregon University, the FBI National Academy, University of Arkansas Rural Executive Management Institute, and Oregon Executive Development Institute Stuart served as a certified law enforcement officer in the State of Oregon for 28 years the last 18 of which as Chief of Police for the city of Pendleton. Stuart is currently employed as a Law Enforcement Risk Management Consultant by City County Insurance Services of Oregon where he supports 130 police departments and sheriff's offices statewide. Stuart has been elected or Governor appointed to numerous Boards/committees throughout his public safety career. He is a Past President of the Oregon Association Chiefs of Police, past chair of the Oregon/Idaho High Intensity Drug Trafficking Area Board (HIDTA), and former Vice-Chair of the Oregon Department of Public Safety Standards & Training (DPSST) Police Policy Committee and Board to name a few. He and his wife Lisa (Walton) an elementary school Child Development Specialist, will have been married 30 years in August. They have two children, Lauren and Cooper. Lauren is a 1st grade teacher at Washington Elementary School in Pendleton, and Cooper attends Eastern Oregon University where he pitches for the baseball team.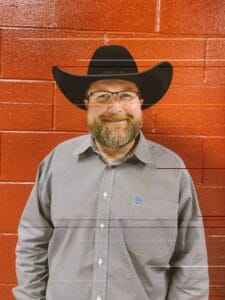 Nick Michael was born and raised in Pilot Rock, Oregon. In 1998 he joined the Oregon Army National Guard. He severed in the National Guard until he retired in 2020. He had 22.5 years of service and spent 30 months deployed in support of operation Enduring Freedom and other campaigns. He met his wife Allie Wilgus in 2007 and was married in 2014. He has worked in different roles in the high voltage electrical industry since 2000. He currently works for the Bonneville Power Administration in the substation operations group. He and his wife Allie also raise and sell performance horses. Nick has been an active Roundup volunteer with the hay and barns crew for 21 years.