Bud & Jimmie Munroe (1952)
Bareback, Saddle Bronc Riding, Barrel Racing, Tie Down Roping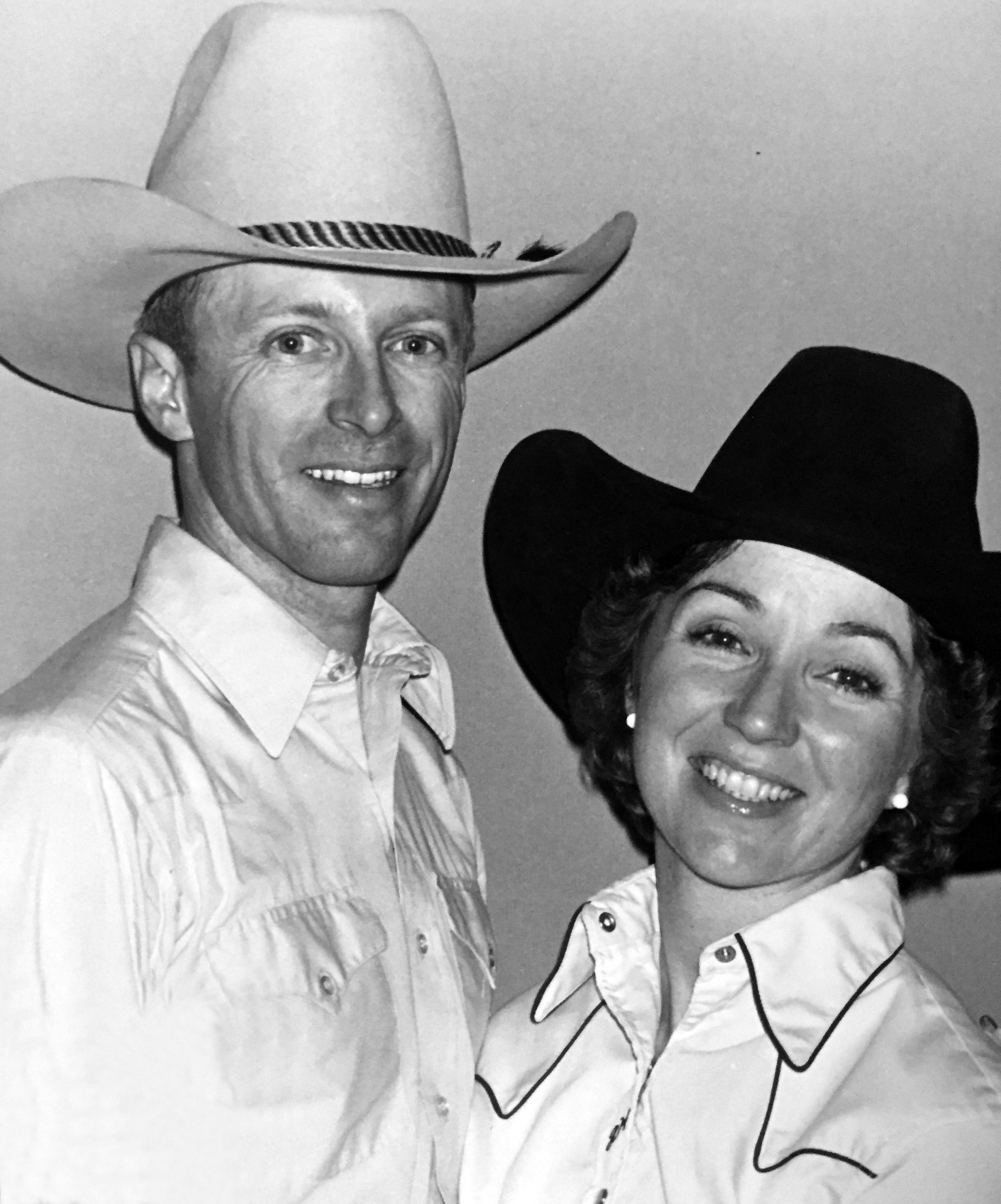 Taken individually, both Bud and Jimmie Munroe could be nominated to the Rodeo Hall of Fame on their own merit. Both are collegiate and world champions who have dedicated their lives to furthering the world of rodeo. Since marrying in 1980, the Valley Mills, Texas, couple have continued to give back to the sport that has meant so much to them.
Dan O. "Bud" Munroe was born January 12, 1952 in Lewistown, Montana. A Montana State University graduate, he was the 1975 National Intercollegiate Rodeo Association (NIRA) National Champion Saddle Bronc Rider and Reserve All-Around Champion. A 12-time National Finals Rodeo qualifier, Munroe was the 1986 World Champion Bronc Rider. A former PRCA Saddle Bronc Director, he serves on the PRCA Properties Board and Grievance Committee. He was inducted into the ProRodeo Hall of Fame in 2007.
Jimmie Gibbs Munroe was born April 15, 1952 in Waco, Texas. A graduate of Sam Houston State University, she was the NIRA National Champion Barrel Racer in 1974 and 1975 and NIRA National Champion All-Around Cowgirl in 1974. She competed at 11 NFRs on three different horses, and in 1975 was the WPRA World Barrel Racing Champion, World Champion Tie-Down Roper, and All-Around Champion. The 1996 Tad Lucas Award winner, Munroe was WPRA president from 1979 to 1993 and 2011 to 2012, where she led efforts to increase female barrel racers' earnings to match those of their male counterparts. She was also chairperson of the PWBR Board of Directors from 2006 to 2008.