Reno Rodeo Holding Recruitment Event for those Interested in Learning More about Volunteering for the Reno Rodeo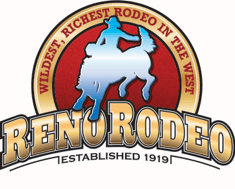 RENO, Nev. – It takes more than 500 dedicated volunteers each year to put on the "Wildest, Richest Rodeo in the West." These volunteers, or Wranglers, help the Reno Rodeo produce the area's longest-running, biggest, annual professional sports event.
Those interested in volunteering for the Reno Rodeo can come to a recruitment event on Thursday, April 27 from 5:30 to 7:30 p.m. upstairs at Pinocchio's in Reno (5995 S Virginia St, Reno, NV 89502). Rodeo members will be on hand to provide information and new Wranglers can sign up right there at the event. There will also be food, raffle prizes and giveaways.
"The volunteers represent the heart of the Reno Rodeo and truly are what make the rodeo possible," said Greg "Lightning" Williams, 2023 Reno Rodeo President. "Recruitment events like this give us an opportunity to reach out to the community and meet some of the people that might want to get involved and be a part of our legacy – and hopefully have a buckin' good time while they're doing it."
Those who can't make it to the event can go to the Reno Rodeo office to drop off their application, a headshot photo for their Reno Rodeo ID badge and a one-time application fee of $25 by May 12 in order to volunteer for the 2023 Reno Rodeo. For more information, visit the Reno Rodeo website under Get Involved.