Cody Wright – Milford, Utah
13-time WNFR qualifier
8-time RNCFR qualifier
2-time World Champion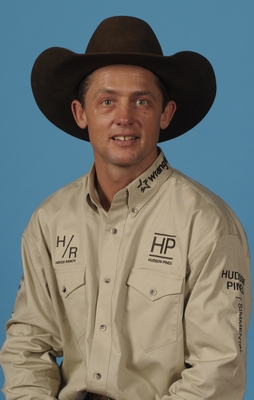 Cody Wright's 13th qualification to the Wrangler National Finals Rodeo (WNFR) comes with a lot of "onlys" in the saddle bronc riding.
He is the only saddle bronc rider in the field who has won two world championships. He is the only father competing with his two sons. At 39, he is the only contestant that is almost 40. And, he is the only grandfather that is getting on bucking horses in the Thomas and Mack Center.
Cody had made 12 consecutive trips to Las Vegas to compete for rodeo's championships starting in 2003. During his 117th appearance at the NFR, he dislocated his shoulder, had to go to the hospital and elected not to ride the next two rounds. He missed a lot of the season rehabbing that shoulder returning just before the Fourth-of=July run. He still finished the season in 20th place.
This year he has been able to travel all season long, first with his son, Rusty, and then last March, Ryder, got in the rig as well. And they accomplished a family goal of all qualifying for the NFR. Cody enters the rodeo in 11th place with $75,446 in regular season earnings.
His twin brothers, Jake and Jesse, along with brother-in-law CoBurn Bradshaw are also in the mix. Cody and his wife ShaRee have three other children, sons, Stetson and Statler, and a daughter Lily Jo. Rusty became a father last March to Rookie Scott Wright, the couples first grandchild.
With so many family members competing and so much on the line at the NFR, it would be easy for Cody to pressure up. That's not his style. He will keep doing what he has done in the past and what has helped him provide for his family — take it one horse at a time and enjoy every bit of it. This year he will be enjoying the experiences alongside his sons, not from the spectator seats.