Cody Cabral – Hilo, Hawaii
First-time WNFR qualifier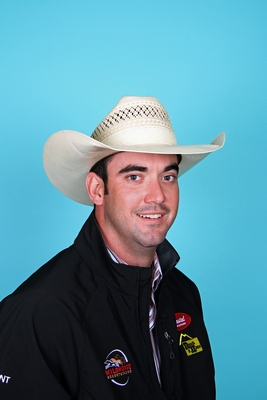 There will be a new flag flown during the grand entry at this year's Wrangler National Finals Rodeo, from Hawaii.
Cody Cabral is the first contestant in the timed events to qualify for the NFR that is from Hawaii and is just the second ever. Bull rider Myron Duarte was born in Hawaii, but called Colorado and then Washington home when he competed at the NFR.
Cody started competing in rodeos in his home state when he was just 6 or 7 years old. His older brother, J.C., was a team roper, so that is what Cody started doing. His father was president of Hawaii horse owners, and he and his wife Nancy have been involved in rodeos for decades.
Both boys got rodeo scholarships and came to Walla Walla, Wash., for college. Cody had started steer wrestling and qualified for the College National Finals Rodeo in 2010 and 2011. He also joined the PRCA in 2011.
Steer wrestling is not the most popular event in Hawaii, so Cody pretty much taught himself what to do. He now gets help from his traveling partner, nine-time NFR qualifier K.C. Jones.
Cody has a home in Oregon so that he can pursue his rodeo goals. He tries to make a trip back to the family ranch on the big island for the holidays and again in February to participate in the Panaewa Stampede. This year, that schedule may change as his family comes here to watch him compete on rodeo's biggest stage.
He enters the 2016 NFR in 15th place with $55,369 in regular season earnings. In 2015, he was on track to qualify for the NFR with a win at the La Feista de los Vaqueros Rodeo in Tucson, Ariz. Then he tore his pectoral muscle in Logandale, Nev., in April and had to put his welding degree to use. This year has already been the best of his career and only stands to get better.