Sandy Gwatney – A Dedicated Professional Focused on Quality Results
By Ted Harbin, Wrangler Network Contributor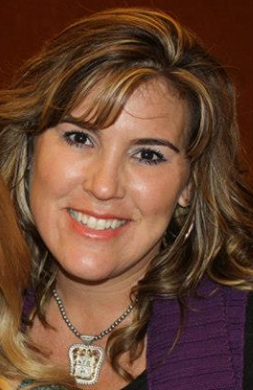 There aren't many things that Sandy Gwatney hasn't done in the world of rodeo.
From competing to feeding to handling livestock to timing to handling the paperwork that comes with each rodeo, she truly is a jack of all trades. That serves her quite well in her primary position as the rodeo secretary for Pete Carr Pro Rodeo.
In fact, she is one of the five finalists for PRCA Secretary of the Year for the second straight year, a tremendous recognition for her work behind the scenes. She is quite deserving, because there's a great deal of confidence placed on her.
Raised in northern California, Gwatney now lives in Texas with her husband, John, who also handles many duties as the production superintendent for Pete Carr Pro Rodeo. They tend to work in unison, and that works for everyone involved.
On Nov. 6-7, Sandy Gwatney served as the secretary of the Clem McSpadden National Finals Steer Roping for the second straight year. She also has timed the steer roping finals, timed the Wrangler National Finals Rodeo and has serve as assistant secretary for the Wrangler NFR.
Her credentials are based on more than quality work. She's known for bringing an uplifting personality and a kinship to her tasks.
It is the perfect mix and a big reason why Sandy Gwatney is one of the very best in the business.