Seminole Tribe Brighton Field Day Rodeo
Video coverage from Brighton, Florida; Friday, February 16th & Saturday, February 17th.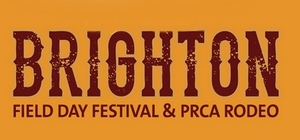 The "Granddad" of the Seminole Tribe of Florida's festivals, and one of the longest running Native festivals in the United States. Starting out as a one-day Track & Field-type event among the Seminole tribal members and evolving into the current three-day event sharing Florida Seminole Culture and authentic Seminole food with the public, while enjoying the excitement of the Rodeo, a Parade, various types of Entertainment, and Special Guests.
Brighton Field Days Video
LOADING
Latest Brighton Field Days News
LOADING