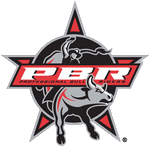 PBR COVERAGE ON THE WRANGLER NETWORK.
The rules are simple. Place a wiry 150-pound cowboy on the back of a hulking, snorting temperamental 2,000 pound bull and see if he can ride the beast for an eternal eight seconds...with one hand strapped to the bull's massive backside.
Headquartered in Colo., the Professional Bull Riders, Inc. was created in 1992 when a group of 20 visionary bull riders broke away from the traditional rodeo scene seeking mainstream attention for the sport of professional bull riding.
Keep up with the latest news and see video features and highlights from PBR action across the country here on the Wrangler Network. Learn more about the PBR at
PBR.com.
Most Popular
WRANGLER NETWORK BLOG – PBR
By: Mandi McCary PORTLAND, Ore. – As the (Professional Bull Riders) Pendleton Whisky Velocity Tour's (PWVT) Portland Classic at Moda Center concluded on Saturday night, Brady Oleson (Blackfoot, Idaho) captured the second...

By: Kacie Albert CEDAR PARK, Texas – As action for the second PBR (Professional Bull Riders) Pendleton Whisky Velocity Tour events in as many years in Cedar Park, Texas, wound to climactic finish Saturday evening, no rider...

By: Justin Felisko CHICAGO – Cole Melancon could barely walk out of Denver Coliseum after having his right shoulder slammed and his hips stepped on during the PBR Pendleton Whisky Velocity Tour Denver PBR Chute Out at the...
MORE PBR BLOG POSTS »