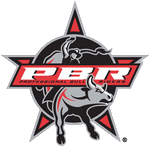 PBR COVERAGE ON THE WRANGLER NETWORK.
The rules are simple. Place a wiry 150-pound cowboy on the back of a hulking, snorting temperamental 2,000 pound bull and see if he can ride the beast for an eternal eight seconds...with one hand strapped to the bull's massive backside.
Headquartered in Colo., the Professional Bull Riders, Inc. was created in 1992 when a group of 20 visionary bull riders broke away from the traditional rodeo scene seeking mainstream attention for the sport of professional bull riding.
Keep up with the latest news and see video features and highlights from PBR action across the country here on the Wrangler Network. Learn more about the PBR at
PBR.com.
Most Popular
WRANGLER NETWORK BLOG – PBR
By: James Youness PUEBLO, Colo. – Building on his substantial impact the young rider made during last summer's inaugural PBR Team Series action riding with the Texas Rattlers, Daniel Keeping hasn't been shy to showing...

By: Johna Cravens FORT WORTH, Texas — Stetson Wright has won seven professional rodeo world championships by age 23 and it looks like he is just getting started. The Milford, Utah, cowboy won the saddle bronc riding...

By: Darci Miller Remember when the PBR didn't know the name Daniel Keeping? Neither do we. Plus, Kaique Pacheco kept doing Kaique Pacheco things, the young guns showed up in a big way, and more. Miss a moment of the action...
MORE PBR BLOG POSTS »