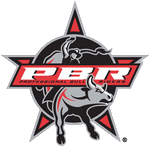 PBR COVERAGE ON THE WRANGLER NETWORK.
The rules are simple. Place a wiry 150-pound cowboy on the back of a hulking, snorting temperamental 2,000 pound bull and see if he can ride the beast for an eternal eight seconds...with one hand strapped to the bull's massive backside.
Headquartered in Colo., the Professional Bull Riders, Inc. was created in 1992 when a group of 20 visionary bull riders broke away from the traditional rodeo scene seeking mainstream attention for the sport of professional bull riding.
Keep up with the latest news and see video features and highlights from PBR action across the country here on the Wrangler Network. Learn more about the PBR at
PBR.com.
Most Popular
WRANGLER NETWORK BLOG – PBR
By: Justin Felisko PUEBLO, Colo. – Ezekiel Mitchell lifted his arms emphatically into the air and pointed at the back of the bucking chutes inside the Honda Center Saturday night. Mitchell had just ridden Get Shorty for...

By: Darci Miller The PBR Team Series might be a whole new era of bull riding, but you know what's not new? Jose Vitor Leme being straight-up dominant. While the Austin Gamblers benefited from that, the Oklahoma Freedom...

By: Justin Felisko PUEBLO, Colo. – Nashville Stampede coach Justin McBride was driving back to Texas following Outlaw Days on Aug. 7 with Ryan Dirteater, Joao Henrique Lucas, Lucas Fideles Souza and Stampede Director of...
MORE PBR BLOG POSTS »