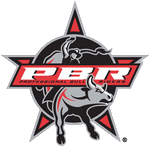 PBR COVERAGE ON THE WRANGLER NETWORK.
The rules are simple. Place a wiry 150-pound cowboy on the back of a hulking, snorting temperamental 2,000 pound bull and see if he can ride the beast for an eternal eight seconds...with one hand strapped to the bull's massive backside.
Headquartered in Colo., the Professional Bull Riders, Inc. was created in 1992 when a group of 20 visionary bull riders broke away from the traditional rodeo scene seeking mainstream attention for the sport of professional bull riding.
Keep up with the latest news and see video features and highlights from PBR action across the country here on the Wrangler Network. Learn more about the PBR at
PBR.com.
Most Popular
WRANGLER NETWORK BLOG – PBR
By: Darci Miller The 2019 season came to an end with the PBR World Finals, and what a Finals it was. Jess Lockwood steamrolled through the week to win his second World Championship, Smooth Operator was king of the bulls,...

By: Justin Felisko LAS VEGAS – Jose Vitor Leme stood just beyond the out gate and began to tug at the riding glove on his left hand. "The champ is here," was blaring on full blasting throughout the loudspeakers at...

By: Darci Miller LAS VEGAS – For Chad Berger, winning doesn't get old. It's a good thing, too, because he's done a lot of it. For the ninth time – and sixth in a row – Berger was voted the PBR Stock Contractor of...
MORE PBR BLOG POSTS »