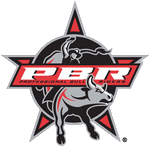 PBR COVERAGE ON THE WRANGLER NETWORK.
The rules are simple. Place a wiry 150-pound cowboy on the back of a hulking, snorting temperamental 2,000 pound bull and see if he can ride the beast for an eternal eight seconds...with one hand strapped to the bull's massive backside.
Headquartered in Colo., the Professional Bull Riders, Inc. was created in 1992 when a group of 20 visionary bull riders broke away from the traditional rodeo scene seeking mainstream attention for the sport of professional bull riding.
Keep up with the latest news and see video features and highlights from PBR action across the country here on the Wrangler Network. Learn more about the PBR at
PBR.com.
Most Popular
WRANGLER NETWORK BLOG – PBR
By: Justin Felisko LINCOLN, Neb. – 2018 World Champion Kaique Pacheco and 2016 World Champion Cooper Davis both walked down the hallway of Pinnacle Bank Arena only a few feet apart following Round 1 of the PBR Cooper Tires...

By: Justin Felisko LINCOLN, Neb. – It was only a week ago when Chase Dougherty was sitting inside the emergency room at Elliott Hospital in Manchester, New Hampshire, unsure of his immediate future. Dougherty had been...

By: Easton Colvin DAYTON, Ohio – In the PBR's (Professional Bull Riders) final Pendleton Whisky Velocity Tour (PWVT) event of the 2021 regular season, Davi Henrique de Lima (Candido, Brazil) emerged victorious in Dayton,...
MORE PBR BLOG POSTS »