Welcome to the Wrangler Network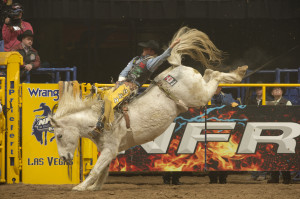 Your digital destination for exclusive western lifestyle content.
Welcome to the Wrangler Network, the online video and news destination for rodeo and all things beyond the arena, too. Throughout the 2013 Wrangler NFR the Wrangler Network will deliver live rodeo coverage, stats and clips, music, news and other behind-the-scenes western lifestyle content. Stay tuned for exclusive videos and blog posts from Trevor and Shada Brazile, Bobby Mote, Kaycee Feild, Flint Rasmussen, 2013 Miss Rodeo America Chenae Shiner and more.