Wrangler Western "Race to the Rodeo" Contest Winner – Day 3 Experience
After an exciting evening at Performance 2 of the Wrangler NFR, our "Race to the Rodeo" winners had an early morning meet-and-greet with Team Wrangler cowgirl, first-time Wrangler NFR contestant and Round 3 winner Kassidy Dennison. Emma was able to show Kassidy their winning contest entry video and get her vest signed by the barrel racer. Kassidy also surprised our winners by bringing them back to the stables to see all the competition livestock and meet her Grand Entry horse Rush. She even let Emma sit on him!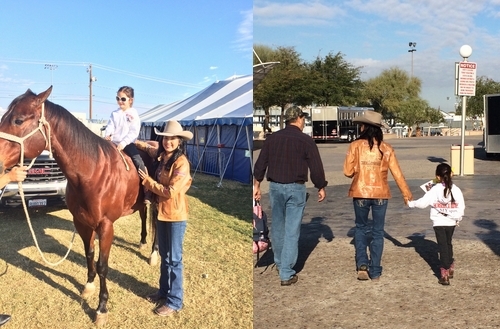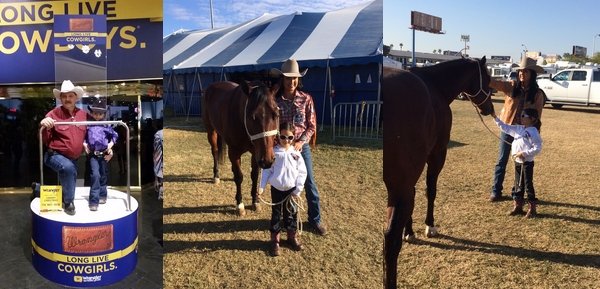 Following the meet-and-greet, our winners enjoyed a Wrangler Shopping spree at NRS before heading to Performance 3 of the Wrangler NFR. Check out highlights from their third day above.