50 years of Living Western Brought to you by Cavender's: 1992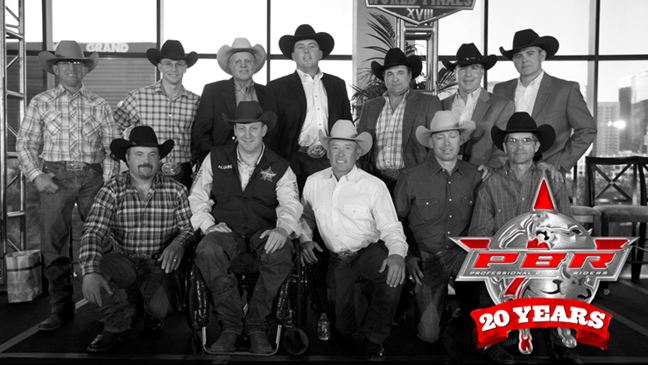 The Professional Bull Riders, Inc. was created in 1992 when a group of 20 visionary bull riders broke away from the traditional rodeo scene seeking mainstream attention for the sport of professional bull riding. Each rider invested a hard-earned $1,000, a few of them borrowing from family and friends, to start the PBR.
Two of the strongest earthquakes ever to hit California strike the desert area east of Los Angeles

"Bill Clinton and Boris Yeltsin 1994" by Bob McNeely, January 13, 1994 – Courtesy of the White House – http://www.archives.gov/exhibits/picturing_the_century/century/century_img99.html. Licensed under Public Domain via Wikimedia Commons.
United States Presidential Election 1992 Bill Clinton (Democratic) Defeats George H. W. Bush (Republican) and Texan Ross Perot (Independent)

Western fans flock to see Unforgiven a western film directed and produced by Clint Eastwood, who also starred in the lead role. The film won four Academy Awards: Best Picture and Best Director for Clint Eastwood, Best Supporting Actor for Gene Hackman and Best Film Editing for editor Joel Cox.
AT & T release video telephone for $1,499
Final episode of western TV show The Young Riders. The show is a fictionalized account of a group of young Pony Express riders (some of whom are young versions of legendary figures in Old West history) based at the Sweetwater Station in the Nebraska Territory during the years leading up to the American Civil War.

Wynonna Judd's "I Saw the Light" is released in May as the second single from Wynonna's self-titled debut album, it was also that album's second Number One hit on the Billboard Hot Country Singles & Tracks charts. It was also ranked by Billboard as the Number One country hit for 1992.
Ty Murray, Stephenville, Texas wins the PRCA all-around championship. Murray goes on to win 9 world championships. The dominant cowboy in his era, Murray is recognized by his peers as a great all-around champion, who made his mark through perseverance, hard work and a positive attitude.