Acme Feed & Seed Announces May Acme Unplugged, Ladies Edition: Featuring Liz Rose, Alyssa Micaela, Emily Shackelton, and Cassidy Daniels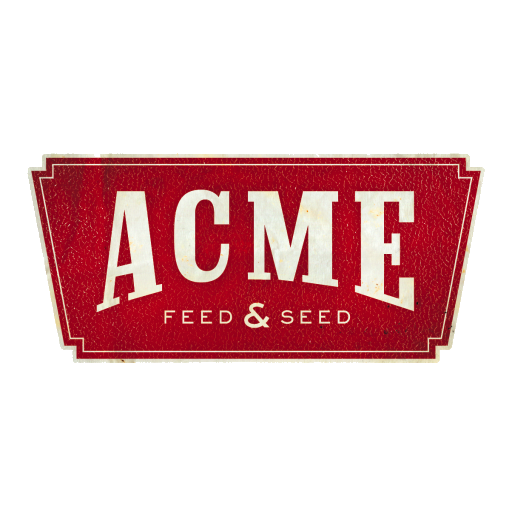 WHAT: Join Acme and The Wrangler Network for Acme Unplugged: a unique night of live music from Nashville's finest singers and songwriters, hosted by Acme Feed & Seed and streamed online at WranglerNetwork.com, as well as on Acme Radio via AcmeRadioLive.com. May's Acme Unplugged is curated by Liz Rose of Liz Rose Music, and will feature Alyssa Micaela, Emily Shackelton, and Cassidy Daniels.
WHEN/WHERE: Monday, May 22 at The Hatchery at Acme Feed & Seed, and online at WranglerNetwork.com, AcmeRadioLive.com, the Acme Radio Live iPhone app, and TuneIn. Doors at 6 p.m., show at 7 p.m.
TICKETS: Tickets are $10/per person and can be purchased in advance online here: theacmenashville.com/calendar, at the Acme Farm Store, or at the door. All ages are welcome.
WHO:
LIZ ROSE
Liz Rose moved to Nashville from Dallas, Texas in the mid-1990s. Her first cut was "Elisabeth," recorded by Billy Gilman in 2001. Rose began writing songs with Taylor Swift in 2006, with seven co-writing credits on Swift's self-titled debut album, including "Tim McGraw" and "Teardrops on My Guitar." She continued to work with Swift on her 2008 album, Fearless, collaborating on "White Horse," "You Belong with Me," and "Fearless." Rose has also written for Eli Young Band, Little Big Town, LeeAnn Womack, Miranda Lambert, Tim McGraw, and more. She has received multiple Grammy Awards for her work and now runs her own music publishing company, Liz Rose Music, in Nashville.
ALYSSA MICAELA
Alyssa Micaela grew up in Odessa, Texas. She writes for Liz Rose Music in Nashville and has opened for popular acts including Eli Young Band, CAM, Jon Pardi, Aaron Watson, Sam Hunt, and Willie Nelson. She recently released her first single, "Getaway Car," and is working on her first album.
EMILY SHACKELTON
Emily Shackelton is a singer/songwriter originally from Biwabik, Minnesota. Her song "Dream Big" was performed on American Idol by 2008 winner David Cook. Shackelton currently writes for Liz Rose Music and has had songs recorded by Reba McEntire, Jennifer Nettles, Sara Evans, Jana Kramer, Cassadee Pope, Lauren Alaina, Mickey Guyton, and more. Her song, "Love Like Mine," was featured on ABC's Nashville. Shackelton released her debut album, Late Bloomer, in 2013.
CASSIDY DANIELS
Cassidy Daniels is a singer, songwriter, and multi-instrumentalist from North Carolina. She has shared the stage with artists such as Hunter Hayes, Trace Adkins, Craig Morgan, Chris Janson, Tyler Farr, Cole Swindell, and others. Daniels released her new song, "Girls Like Me (Women Like You)" in 2016.
ABOUT ACME FEED & SEED
Acme Feed & Seed, Nashville's iconic, century-old building, located in the heart of downtown, provides locals and visitors an original experience while honoring the much-loved character of Lower Broadway. A bustling lunch spot during the day, the first floor transforms into a "funky-tonk" at night, featuring rotating live music of Nashville's diverse musical landscape where every genre is represented. The first floor also plays home to the Acme Farm Store, offering locally-made artisanal gifts and sundry goods, as well as Acme Radio, an internet radio station providing an unfiltered voice of Music City and broadcasting live shows and unique programming via AcmeRadioLive.com. The second floor features a lounge with seasonally-inspired handcrafted cocktails, a menu of easily-shareable dishes and Acme's sushi bar. The third floor encompasses The Hatchery, the largest one-level private event and music venue on Lower Broadway. On Acme's rooftop terrace, guests can enjoy an open-air bar with 360 degree views overlooking the neon lights of Broadway, fireworks of Nissan Stadium and stunning views of the Cumberland River.
ABOUT WRANGLER NETWORK
The Wrangler Network is the preeminent mobile and online destination for fans interested in content relevant to the western, rodeo and country music lifestyle. Millions of people access WranglerNetwork.com or the Wrangler Network via its free mobile app each year to receive the latest clips, news, photos and more. For more, visit the Wrangler Network at WranglerNetwork.com and download the mobile app, free of charge, for iPhone or Android. You can also find Wrangler Network content on Facebook, Twitter, Instagram and now Snapchat.