Championship Bull Riding Enters Strategic Partnership with Shamrock Sports & Entertainment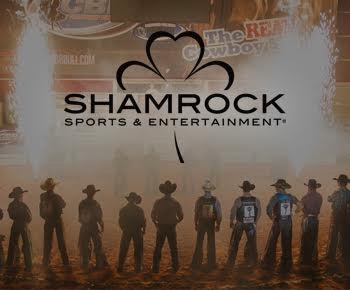 WEATHERFORD, TEXAS — Championship Bull Riding (CBR) has brought Shamrock Sports & Entertainment on board to provide strategic sponsorship marketing and sales services for the CBR Tour.
The CBR offers an engaging entertainment experience bringing real cowboy sport to people who enjoy authentic, action packed sports. The CBR Tour with the "Road to Cheyenne" provides 15 events that showcase America's best cowboys riding America's most exciting bulls. The entertainment experience extends its reach with national prime time television programming on FOX Sports Networks as well as CBR digital platforms.
Shamrock will provide depth to CBR's day-to- day team. According to Shamrock CEO Brian Corcoran, "Shamrock considers ourselves lucky to be aligned with a partner of CBR's caliber. They are setting the pace in delivering both fans and corporate partners with unmatched experiences and value. It helps that passion, performance and pride for win-win partnerships is in Shamrock's DNA."
"We are very pleased to be working with Shamrock as they share our commitment to provide corporate partners with proven value," said CBR CEO Benny Cude. "Shamrock will provide the CBR with the tools necessary to build strategic partnerships with corporations and brands that share our values and mission. Our valued partners not only support our marquee events, such as Road to Cheyenne Tour and the CBR Bull Team Challenge, but also allow us to pursue our mission with year-round initiatives. Working together with Shamrock and our partners, we look forward to expanding our programs and commitment to the fast-growing community of global bull riding fans."
For more information on CBR corporate partnership opportunities, please contact Vice President, Brian Wold, Shamrock Sports & Entertainment – bw@shamrockse.com.
ABOUT CHAMPIONSHIP BULL RIDING
For more information please visit:
www.cbrbull.com
ABOUT SHAMROCK SPORTS & ENTERTAINMENT
For more information about Shamrock Sports & Entertainment, please visit:
www.shamrockse.com
Courtesy of CBR