Padilla Scores Fastest Run in Recent Years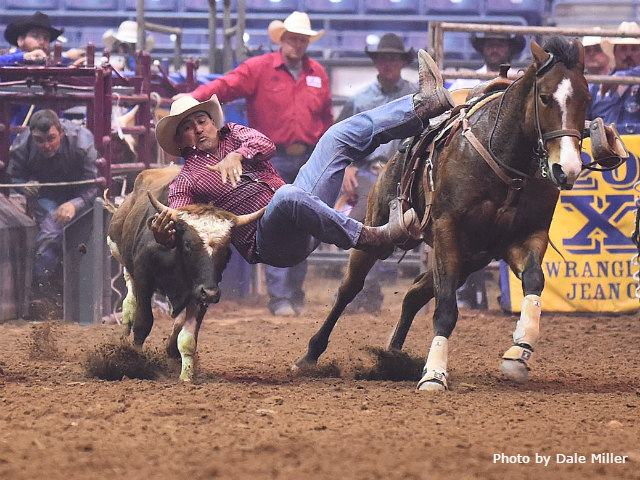 FORT MOHAVE, Ariz. – Steer wrestler Damian Padilla made the fastest run in recent years among all PRCA steer wrestlers and set an arena record at the Avi River Stampede in Fort Mohave, Ariz., March 10. His time was also faster than any run ever made at any of the 57 National Finals Rodeos.
The world record time of 2.4 seconds is shared by four cowboys, but Padilla did establish a new arena record, shattering the previous arena record of 3.8 seconds held by Adam Strahan (2012) and Tyke Kipp (2015).
"It was a tremendous adrenaline rush and unbelievable to me," Padilla said. "To be in the 2s, everything has to be so perfect."
The pressure was on for Padilla as Jace Melvin had already landed a 3.3-second run and Scott Guenthner had established himself solidly in second with a 3.4 by the time Padilla was in the box.
"It was a one-header, so I was just trying to get into the 3s and wasn't trying to win – but, I wanted to place," Padilla said. "A 3.3 is usually impossible to catch, so that's a pretty solid time there.
"That rodeo was tough – there was already a 3.3 and a 3.4, so I needed to get a great start. For me, it meant making the best start possible, and that happened. I left right with the steer and he broke the way I thought he would break."
Padilla's steer hadn't been run since La Fiesta de los Vaqueros in Tucson, Ariz., on Feb. 18-26, where times ranged from 5-7 seconds.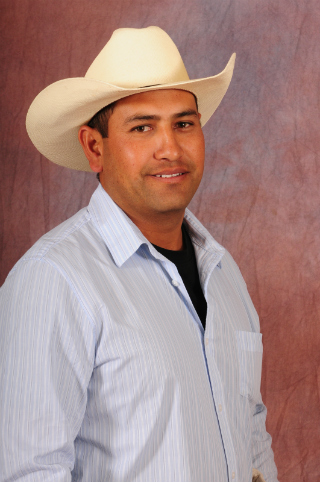 "I knew the steer was really good, and he just runs hard, and I knew he would throw good and get on the side – that steer was really good on the ground," Padilla said. "To be in the 2s – I've been at this since I was 18 – and it may not happen again. For me, it's my record and a very good record to hold."
Padilla's win at Fort Mohave placed him No. 77 in the WEATHER GUARD® PRCA World Standings, but that could soon change as the RAM National Circuit Finals Rodeo approaches April 6-9 in Kissimmee, Fla.
Padilla has competed at the RNCFR seven times and claimed the Turquoise Circuit year-end title in 2001, 2006-07 and 2012, while also capturing the Turquoise Circuit Finals Rodeo average title in 2000, 2002, 2007 and 2010.
Now he's heading to Kissimmee, for his eighth RNCFR – and this time he's got the confidence boost that came with his record run in Fort Mohave.
"If I have a great weekend there, that could change everything on how hard I go because it's hard to leave my family," the 37-year-old cowboy said. "It (the record run) motivates you to want to go.
"I've gone down the road, tried to make the NFR one year, and I don't have the opportunity to go as much as I would love to, to make the Finals. But this run makes me know I can steer wrestle and I can do it."
This is the second year Padilla's competed on his 13-year-old bay horse, Hank, and the duo have been a force to be reckoned with in the steer wrestling – ranking first in the 2016 Turquoise Circuit standings.
"He continues to get better, so it's awesome to have that run on my horse and I'd like to go harder on him because I have tremendous confidence on him," Padilla said.
Padilla bought Hank in 2014 from an Oklahoma team roper named Hank Walton who was using the horse for roping. Padilla said he couldn't recall the horse's previous name, so he re-named him after his previous owner.
"He's real good in the box and mellow – but he does give his heart when he gets out there," Padilla said.
Courtesy of PRCA