RMEF National Convention Celebrates Mission Accomplishment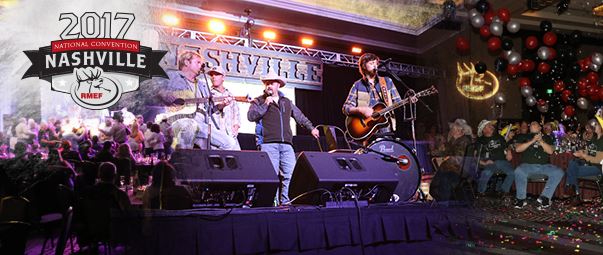 MISSOULA, Mont. — The Rocky Mountain Elk celebrated conservation milestones and mission accomplishment at its just-completed 2017 national convention in Nashville, Tennessee.
"We felt a tangible surge of energy and excitement from our volunteers, members and partners in attendance," said David Allen, RMEF president and CEO. "We will convert that excitement into further expanding our conservation work going forward."
Among its most recent milestones, RMEF topped 7 million acres protected or enhanced, surpassed one million acres in opened or improved public access and topped 10,000 total conservation projects.
RMEF also officially unveiled its Managed Lands Initiative which seeks to sustain healthy elk herds by carrying out on-the-ground conservation work that enhances elk habitat. It aims to restore or improve an average of 115,000 acres of elk habitat annually with a five-year target of 575,000 acres.
The three evening events included RMEF's popular Volunteer Fun Night that included recognition of top states, chapters and individuals for their efforts to raise funds for elk and elk country. RMEF bestowed its highest conservation honor, the Wallace Pate Award, on its 11,000 volunteers for their passion and dedicated work benefitting elk country.
Bass Pro Shops founder Johnny Morris received the Elk Country Lifetime Achievement Award and former West Virginia governor Ray Tomblin received the Conservationist of the Year Award for his leadership in helping to return elk to their native range in the Mountain State.
Conservationist Shane Mahoney, public lands hunter Randy Newberg and wildlife professor Arthur Middleton also gave addresses or presentations.
About the Rocky Mountain Elk Foundation:
Founded over 30 years ago, fueled by hunters and a membership of more than 222,000 strong, RMEF has conserved more than 7.1 million acres for elk and other wildlife. RMEF also works to open and improve public access, fund and advocate for science-based resource management, and ensure the future of America's hunting heritage. Discover why "Hunting Is Conservation™" at www.rmef.org or 800-CALL ELK. Take action: join and/or donate.
Courtesy of RMEF