Slone Aces Second Major Win of 2017 at Salinas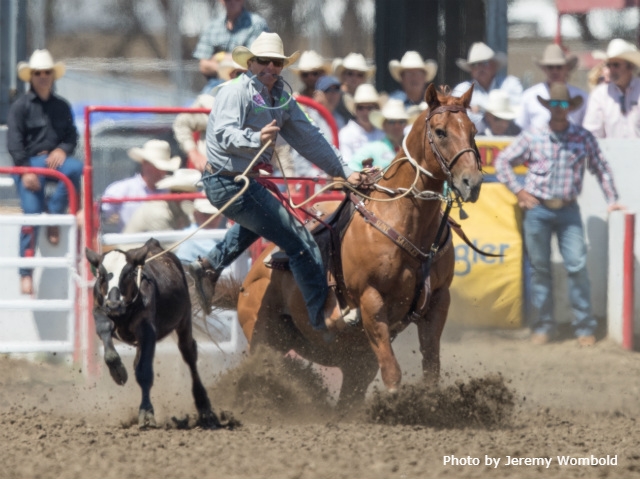 SALINAS, Calif. – Tie-down roper Ace Slone finally retired his 2010 PRCA Resistol Tie-Down Rookie of the Year buckle and replaced it with his 2017 California Rodeo Salinas buckle – identical to the one his dad, Tod Slone, has worn since 1991.
Ace Slone earned his Salinas buckle by clocking in at 32 seconds flat on three head, and his dad earned his by going for 40.7 seconds on three head.
"I was a full 8 seconds faster – and that just makes my buckle that much more shinier than his," the 28-year-old Texan cowboy joked. "I've been watching my dad wear that buckle for the last 25 years and it's nice to have one a lot shinier than his."
Slone was sitting at 17th in the WEATHER GUARD® PRCA World Standings prior to winning Salinas, but he's not sure how much of a boost his win will provide.
"I would stress more than anything how good everyone is competing," Slone said. "Everyone is winning a lot out here and it's a testament to the competitiveness of the calf ropers and the opportunities the PRCA has given us to compete and go win money. Even with a big win like this, it's not like I'll jump up a lot (in the world standings) because everyone is winning a lot. It's a testament to how good they rope and how good of a job the PRCA has done to increase the payouts and give us a lot of opportunities."
Slone's no stranger to ProRodeo success as he finished 16th in the WEATHER GUARD® PRCA World Standings in 2012. Since then, he's been ironing out the details and now he has an ace up his sleeve – a leased 11-year-old American Quarter Horse named Ripple, that's owned by Justin Martin of Evanston, Wyo.
"They stopped to help me on the side of the road is how we met – I like to say it's from trying to rodeo in a Chevy and not being able to get out of Salt Lake," Slone said, referencing the steep Three Sisters pass on Interstate 80. "Every time I would overheat while climbing out of Salt Lake City, and so I'd like to thank Chevy for helping me to meet some people who were trying to help."
Salinas is Slone's fourth win of the 2017 season while riding Ripple, and it's his second major victory as he also won La Fiesta de los Vaqueros in Tucson, Ariz. in February.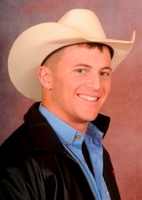 "After a year of rodeoing on him, this year has been my best opportunity horse-wise," Slone said. "Speed plays a role at those arenas more than anywhere else, so it's a testament to him."
The road to rodeo success wasn't just difficult in getting from one competition to the next, Slone's had his share of injuries that have knocked him out of competition and kept him out of the Top 15. A couple of Slone's injuries happened at Salinas, so he was a little gun shy about this rodeo.
"It took me a few years to want to go back," Slone said. "I've had some tough times out there. Not to say any rodeo owes anyone anything, but if one ever did, it was a good one to pay me back a little bit."
Of course, there's more than just a buckle awarded for winning Salinas and Slone drove away with a grand total of $7,415.
"I had one of the only calves that didn't try to outrun me and that was an advantage due to the long barrier and long box," Slone said. "It's a cool testament to him (Ripple) – it means he can really run and do that good in the field, it's a rare combination. That's a pretty cool notch on his belt for sure."
Slone isn't slowing down after Salinas as he aims to compete in two major rodeos tomorrow. He hit the road for Spanish Fork and Ogden, Utah, with the goal of competing in both rodeos on Monday, July 24.
Other winners at the $360,578 rodeo were all-around cowboy Jordan Ketscher ($3,688, in tie-down roping and team roping), bareback rider Clayton Biglow (164 points on two head), steer wrestler Dakota Eldridge (21.9 seconds on three head), team ropers Chad Masters/Travis Graves (50.5 seconds on five head), saddle bronc rider Brody Cress (158.5 points on two head), barrel racer Timi Lickley (65.53 seconds on four head), and bull rider Trey Benton III (172.5 points on two head).
For more coverage of California Rodeo Salinas, check out the Aug. 4 issue of ProRodeo Sports News.
Courtesy of PRCA