Steer Wrestler Thomas Out with Broken Arm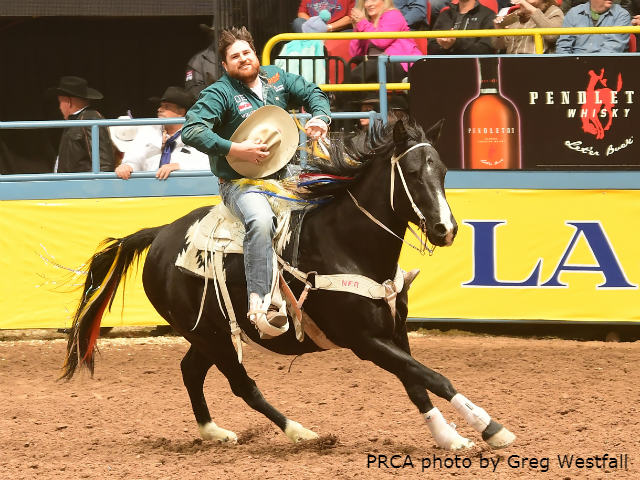 COLORADO SPRINGS — Steer wrestler Jason Thomas, who made his Wrangler National Finals Rodeo debut in 2016, is going to be out of action for up to 12 weeks after breaking his right arm during a practice run Feb. 15 in Stephenville, Texas.
"I snapped my arm in half right above my elbow," Thomas said. "I was on my way to go compete at San Antonio and stopped in Stephenville at my buddy's place to run a couple of steers before going to San Antonio. On the run, I was a little wide and I missed my steer and I landed on my shoulder and I hit, and I rolled and got up, but when I rolled I snapped my arm. I thought I just popped my shoulder out because my arm was dangling, and I got up and walked back to the end of the arena and then I knew it was bad, so I went to the emergency room."
On Feb. 19, Thomas underwent surgery at Baylor University Medical Center in Dallas.
"When I had surgery, they put a titanium plate in my arm," said Thomas, who lives in Archer City, Texas. "The plate is the length between my elbow and my shoulder. They told me I would be out for at least 12 weeks. I have minimal movement in my arm right now. I was having a good winter and I just have to bounce back from this and be ready by Reno, that's my plan."
Thomas was 30th in the March 5 PRCA World Standings with $11,213. The Reno (Nev.) Rodeo takes place June 15-23.
A year ago, Thomas finished 19th in the world standings with $67,294. He placed fifth in the world standings in 2016 with $205,137. He won Round 2 (3.5 seconds) and placed in three rounds of the WNFR to place second in the average with a time of 49.8 seconds on 10 head.
Courtesy of PRCA