Stock of the Year Awards Unveiled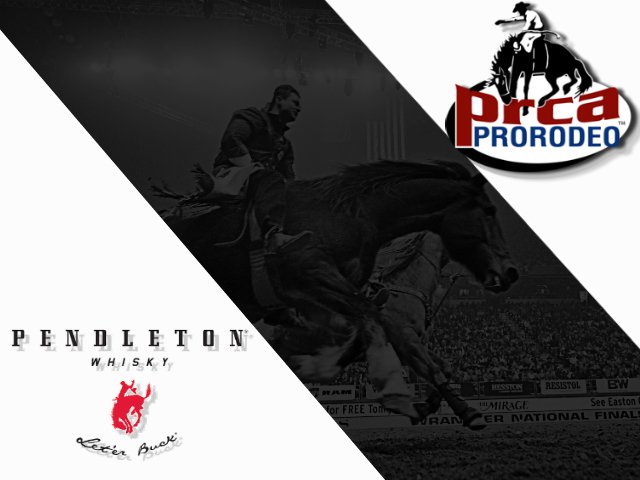 COLORADO SPRINGS, Colo.- Last year's top roughstock from the Wrangler National Finals Rodeo presented by Polaris RANGER made a big impression on the 2017 Top Stock of the Year awards.
The 2017 Pendleton Whisky "Let 'er Buck" Stock of the Year awards go to Beutler and Son Rodeo's Wound Up for the Saddle Bronc of the Year, C5 Rodeo's Virgil for the Bareback of the Year and D&H Cattle's SweetPro Bruiser for the Bull of the Year. Wound Up was the 2016 top WNFR saddle bronc horse, while both Virgil and Bruiser were alternates at the 2016 WNFR.
SweetPro Bruiser was also the 2015 WNFR top bull. The 6-year-old, 1,900-pound bull never saw a cowboy stay on for less than 90 points in 2017 – and only two pulled that off. Roscoe Jarboe scored 91 on him in San Antonio in February, while Cole Melancon scored 90 on him in Caldwell, Idaho, in August.
"This doesn't happen very often," said Dillon Page, who raised Bruiser and also trained Powder River Rodeo's Shepherd Hills Tested to the same award in 2013. "We only have one bull of the year that gets to be bull of the year. I've been fortunate, I guess. I've had two (winners) in the PRCA."
Page pointed out that Bruiser has bloodlines tied to Bodacious (a two-time Bull of the Year and a ProRodeo Hall of Fame bull). So, it's no surprise Bruiser bucks with so much tenacity.
Jarboe's 91 on Bruiser tied for the third highest score of 2017 on a bull.
Wound Up was also an alternate for top WNFR saddle bronc in 2015.
"It felt good," Rusty Wright said about scoring 88 on Wound Up at Austin, Texas, in March. "That horse really bucks and makes you do stuff right.
"I think it (the award) was well deserved. That horse is awesome. I can't think of another horse as good as that one this year."
Wound Up's win snapped a three-year saddle bronc streak for Frontier Rodeo's Medicine Woman.
In addition to being a top WNFR bareback alternate, Virgil was an alternate for the 2016 Top Bareback of the Year.
Jake Vold's 90.75 on him at Ponoka, Alberta, in July at the Ponoko Stampede was the fourth-highest bareback score of 2017.
Austin Foss scored 88 on Virgil to win at Lynden, Wash., in August.
"He's a horse that bucks every time," Foss said. "If a guy is doing his job you're going to win on him every time. That combo makes him obviously the riders' choice."
Here are the full results:
Bareback Riding
1. Virgil, C5 Rodeo, 25 Points
2. Craig at Midnight, Powder River Rodeo, 16 Points
3. (Tie) Top Flight, Pickett Pro Rodeo, 14 Points
Street Dance, Kesler Rodeo, 14 Points
Onion Ring, Korkow Rodeo, 14 Points
Saddle Bronc Riding
1. Wound Up, Beutler & Son Rodeo, 53 Points
2. Spring Planting, Flying Five Rodeo, 21 Points
3. Medicine Woman, Frontier Rodeo, 12 Points
Bull Riding
1. SweetPro Bruiser, D&H Cattle, 31 Points
2. Spotted Demon, Big Stone Rodeo Inc, 25 Points
3. Hot & Ready, Smith, Harper & Morgan, 7 Points
Courtesy of PRCA