The Morning Line: Sioux Falls, Day 1
By: Slade Long
April 01, 2016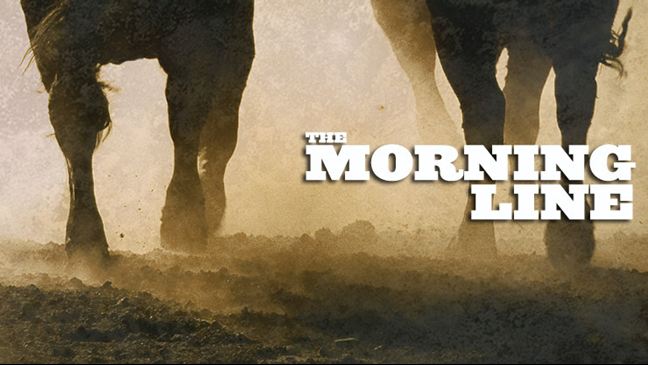 Morning Line – Sioux Falls Round 1
We've got a long weekend here, and the opening round isn't exactly loaded with great matchups from a rider's perspective. A lot of guys drew relatively unknown bulls, or bulls that don't exactly fit their style, but the riders are due for a big day. They haven't really had things go their way as a group since Anaheim.
Matt Triplett on 976 Slick Rick:
Triplett hasn't done well over the last couple of events, mostly because he hasn't drawn very well. He got by a very difficult bull in Duluth, but that's his only qualified ride since the World Finals. He's got a nicer bull here. Slick Rick is pretty good to right-handed riders, he's 3-5 against them, and Triplett should be able to handle him to get this event started on the right foot.
Aaron Roy on 730 Air Bender:
This bull should fit Roy pretty well. He can spin either way, and by the numbers he is 9-1 against right-handed riders, but he has a bucking style that should suit a taller rider. He's a decent sized bull and has some up and down which makes him pretty easy to track. The real weakness for taller guys are quick, shifty bulls. They are hard for everyone, but when a taller rider gets tipped one way or another it's harder to get back.
Ben Jones on 1044 Secret Agent:
This is a debut bull, but he's been around the Touring Pro division for some time. He's given up five rides in nine outs there. Marco Eguchi scored 87 on him in June of last year, and Beau Hill picked up 88 on him just over a month ago in Kalispell, Montana. It's pretty common for bulls that never get ridden at the lower levels to give up a lot of rides at the Built Ford Tough Series level, so expect this one to be rider-friendly.
Derek Kolbaba on 1275 Joe the Grinder:
Chad Berger has a couple of "Joe" named bulls here, and they are both consistently among the best ones to draw. This one goes to the right while, Grandpa Joe goes to the left, other than that they have similar styles. This one isn't a day off, and can challenge the best riders, but he's honest and there's nothing tricky about him. He's a good draw because it's hard to win anything on easy bulls. Kolbaba will have to get it done going away from his hand here, on a bull that won't let up, but he will be rewarded if he can do it.
Jess Lockwood on 12 Dakota Storm:
A good many people have anticipated this kid's debut on the Built Ford Tough Series. He's got plenty of talent, and he's just 18 years old. His riding style is eerily similar to Terry Don West, one of the most talented bull riders in history. He's got that same ability to catch himself when a bull shakes him and not let himself get far out of position. He also has great instincts, which help with the mechanical aspect of bull riding. Since the beginning of February, Lockwood has 14 qualified rides and just six buckoffs at the lower levels. Dakota Storm is one of the bulls that bucked him off, but I wouldn't bet on that happening twice.
Fraser Babbington on 817-1 Cardinal:
This is a fairly unknown bull, but Cody Lambert expects he could have short round potential. Babbington hasn't done very well on tour, but he's got a chance to make up for it here. Anytime you draw a short round quality bull in a long round it could be worth a round win because both the bull and rider have something to prove.
Shane Proctor on 229 Heat Seeker:
This bull threw J.B. Mauney off in Nashville last season, but don't expect him to give Proctor too much of a challenge. He spins to the right, which should fit Proctor well. The thing to watch for here is that Heat Seeker will start off normally with a tight, steady spin, but the closer he gets to 8 seconds the shiftier he becomes. If he gives Proctor any trouble, it'll likely be near the end of the ride.
Cooper Davis on 97 Undertaker:
Davis is coming off one of the best rides of his career, and the best ride we've seen all year two weeks ago in Albuquerque, New Mexico. This bull will be considerably easier, and he's been ridden by right-handed riders more often. Undertaker doesn't get around as much as some of the other bulls, but he has proven to be rideable, giving up three scores in eight attempts.
Valdiron de Oliveira on 03 Comfortably Numb:
This bull should fit Oliveira perfectly. He can go to the right, or he can fake to the right and go left. He's got more flash than power, and he's the kind of bull that Olvieira would normally just manhandle. That said, Oliveira hasn't been riding that well of late, and he tends to be his own worst enemy. When he gets thrown off it's usually his brain throwing him off and not the bull. When he's on his game he can ride anything, and when he's not, anything can throw him off.
Robson Palermo on 1018 Highwood Squirrel:
Most bull riders love to draw any bull with "Spin" in his name. Conversely, any bull with "Squirrel" in their name usually means trouble. Squirrelly bulls aren't fun, and if you can imagine trying to ride a 1500-pound squirrel you can understand why. This one has given up a few rides, though, and although we don't see him much on tour he's no stranger to the rodeo circuit where he's been ridden a few times. His record shows that he's a little squirrelly, depending on the day. Typically, when he has his day he puts up big numbers, and when he doesn't he's not really good enough to be on tour.
© 2016 PBR Inc. All rights reserved.