This is Country: A Backstage Pass to the Academy of Country Music Awards
THIS IS COUNTRY: A BACKSTAGE PASS TO THE ACADEMY OF COUNTRY MUSIC AWARDS AVAILABLE IN BOOKSTORES TODAY
ACM CELEBRATES FIRST-EVER COMMEMORATIVE BOOK WITH VIP PARTY; INSTAGRAM CONTEST BEGINS TODAY FOR FANS TO WIN A COPY!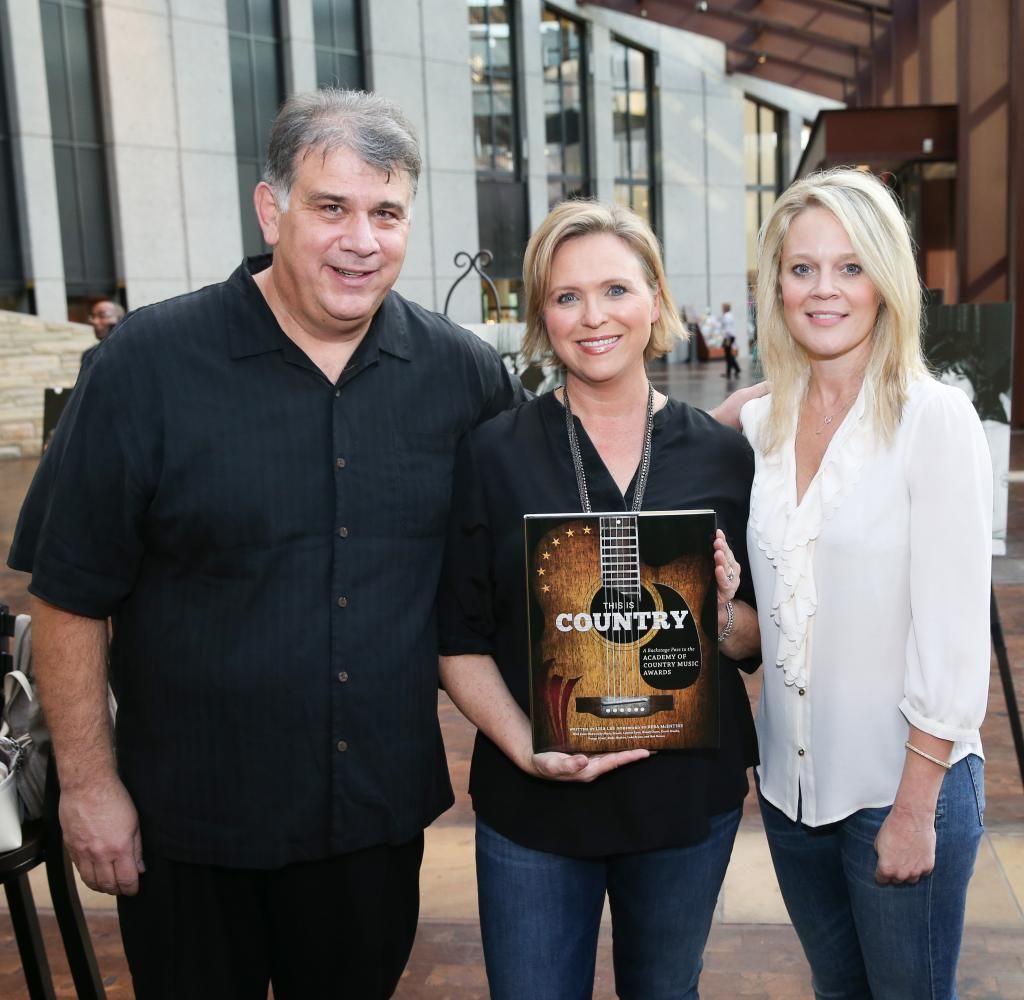 ENCINO, CA (September 23, 2014) – The Academy of Country Music hosted a party recently in Nashville to celebrate the release of the first-ever ACM commemorative book, This Is Country: A Backstage Pass to the Academy of Country Music Awards.  Music Industry VIPs gathered at the Country Music Hall of Fame and Museum to preview the book, which is on sale as of today, September 23, 2014, at booksellers nationwide.  All of the Academy's proceeds from sales of the book will go to ACM Lifting Lives, the Academy's charitable arm. Fans can find more information about the book and a list of retailers at http://www.acmcountry.com/thisiscountry.
As part of the event, ACM Senior Vice President, Lisa Lee, was given a special plaque for her work authoring the book, presented to her by ACM CEO, Bob Romeo and Executive Vice President/Managing Director, Tiffany Moon.  The frame included a copy of the book's cover alongside a copy of the book's Library of Congress registration.
Starting today fans can Instagram a photo of what "country" means to them with #THISISCOUNTRY and submit their entry online via www.acmcountry.com for a chance to win a copy of the book and an enlarged 22"x28" photo from the book.  Seven runner-ups will be selected to win a 22"x28" ACM historical photo.  Visit www.acmcountry.com for more information.
The 224 page retrospective includes a foreword by Reba and features contributions by country music's biggest stars from the 1960s to the present day, including Garth Brooks, Luke Bryan, Loretta Lynn, Alabama's Randy Owen, Reba, Blake Shelton, George Strait, and Marty Stuart, and commentary from Kenny Chesney, Merle Haggard, Faith Hill, Miranda Lambert, Tim McGraw, Lady Antebellum's Hillary Scott, Taylor Swift, Carrie Underwood and many more.
Photo
: ACM CEO
Bob Romeo
(left) and ACM EVP/Managing Director
Tiffany Moon
(right) pose with ACM SVP and
This is Country: A Backstage Pass to the Academy of Country Music Awards
author
Lisa Lee
(center) at the Country Music Hall of Fame and Museum in Nashville, TN.  (
Photo Credit: Terry Wyatt / Courtesy of Academy of Country Music)
See more at ACM