Tuff Hedeman Announces CBR Bull of the Year Nominees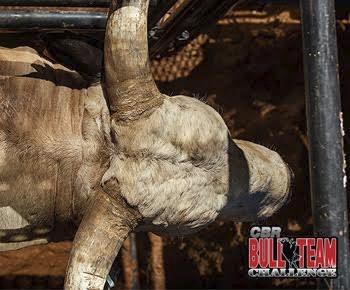 WEATHERFORD, Texas – (May 18, 2017) – Championship Bull Riding announced today an elite group of bovine athletes nominated for 2017 CBR Bull of the Year. Nominated by their boss, four time World Champion, Pro Rodeo Hall of Famer and CBR Chute Boss Tuff Hedeman, the candidates are then voted on by their peers including the CBR bull riders and CBR Bull Team Challenge owners.
After months of endless debate, it's time to turn in the ballots. This year's Road to Cheyenne season lent itself to awards debates better than any year in recent history. Top to bottom, cases can be made for multiple standouts in the Bull of the Year category.
The Bull of the Year program was established by CBR to recognize individual bulls who outperformed the expanding group of professional bucking bulls that provide the adrenaline at each Road to Cheyenne tour event during the regular season.
Every sport awards a Most Valuable Player and these prize fight category bulls have been selected for their outstanding performance and contribution during the 16 stop Road to Cheyenne tour which began last August in Huron and ended April 29 at the George Paul memorial Bull Riding in Del Rio, Texas.
As athletes these rock star bulls come from bred to buck programs and all have a Made in America story to tell.
With Bull of the Year being announced at the CBR Year End Gala in Cheyenne in July, the significance of the recognition is immense to the stock contractors that train and develop these exclusive animals for competition.
Championship Bull Riding is known for a lining up impressive bulls that give each and every cowboy a good draw. The CBR Bull Team Challenge format ensures the riders talented opponents as the bulls are simultaneously competing for $45,000 at each stop on the Road to Cheyenne.
This year's winner will be awarded a custom saddle by Juan Jose Muñoz Andrade, trophy buckle by Hyo Silver and a host of other prizes at the CBR Banquet prior to the World Finals event on July 23.
Many times the rankest bull score goes unnoticed to the fans because the bull bucks so hard the rider fails to stay on and make the whistle. Sometimes the rider and the bull out-perform all the other competitors and the rankest score will be rewarded and marked on a qualified ride.
Either way the bull walks away with the distinguished ranking that is not celebrated in the arena, but is revered behind the chutes and his greatness lives on in storytelling … and Probullstats.com.
Courtesy of CBR