Twisted J Joins Hedeman's Star Studded Line Up for Benefit at Cook Children's
Tuff Hedeman Championship Bull Riding Presented by South Point Hotel Casino and Spa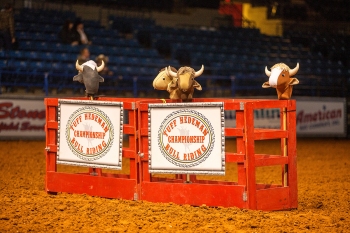 FORT WORTH, Texas (March 30, 2017) – Four time World Champion and Pro Rodeo Hall of Famer, Tuff Hedeman announced today that local entrepreneurs Cody and Luann Johnson, owners of Twisted J Ranch, have joined the line-up as the sponsor of the stick bull riding contest and concert being produced for the patients at Cook Children's Hospital on Tuesday, April 4 at 1 pm in the atrium of Cook's Children's Hospital in Fort Worth.
Johnson, a businessman, rancher, and owner of Twisted J Apparel is a name synonymous with supporting Texas based country music, businesses, rodeo athletes and western artists.
"We are honored to be a part of this event with Tuff because giving back is a big part of what we do at Twisted J. We support the hometown values that America was founded on we are excited to be here and have the opportunity to do this," Johnson said. "We want to give back to this community."
Local musician and artist Don Bell will be playing guitar and entertaining the kids following the stick bull riding which Hedeman established as a benefit for the Music Therapy program at Cook Children's, which country musician Sonny Burgess leads.
Hedeman announced early this month the proceeds of the annual stick bull riding for children 6 and under held during intermission at the the Tuff Hedeman Championship Bull Riding on April 8 will benefit the Music Therapy program at Cook Children's. The annual bull riding will be held at the Cowtown Coliseum in the historic stockyards of Fort Worth.
Hedeman will be joined at Cook's with Bullfighter of the year, Brandon Loden, and champion bull rider Tyler Taylor, CBR Champion and 2017 Rodeo Austin Champion bull rider, and CBR bull rider Casey James Kirwin.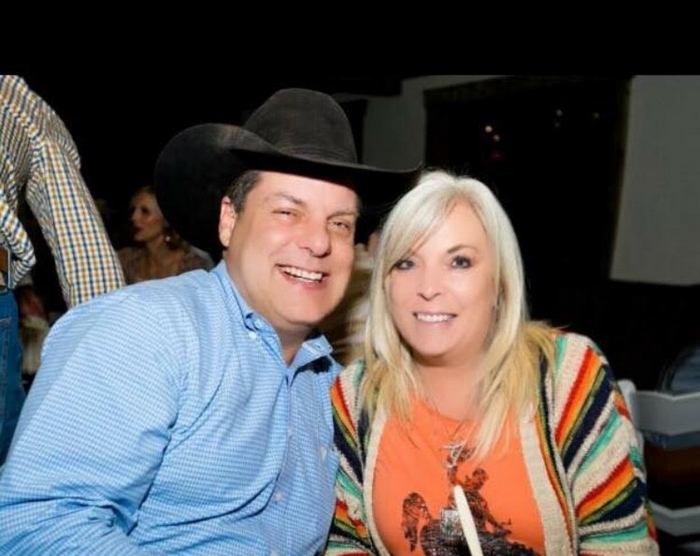 "I have personally seen the amazing work my friend Sonny Burgess and the music therapy program provides these little patients, giving them a creative way of dealing with the challenges of being in the hospital and being ill. The kids get to play instruments, write and record their songs, and talk about the lyrics and what they mean to them while having fun," said Hedeman, a frequent visitor at the hospital for children in Fort Worth.
The stick bull riding competition during the bull riding on Saturday night is open to all cowboys and cowgirls six and under, with the best ride awarded a champion buckle and all riders receiving a trophy. Contact stickbullrider@aol.com to enter the event or sponsor of the pint-size event benefiting Cook Children's.
Hedeman is preparing for the Silver Anniversary of the 25th edition of the Tuff Hedeman Championship Bull Riding on April 8 at the Cowtown Coliseum in the historic Fort Worth Stockyards and presented by South Point Hotel Casino and Spa. Hedeman is celebrating twenty five years as producer and chute boss since he introduced stand-alone bull riding to Fort Worth in the Cowtown Coliseum arena for the first time in 1992. This classic bull riding competition is widely acknowledged as one of the cornerstones of the "bull riding only" industry in the United States.
This year's Saturday night bull riding is once again being held as the premier event during the annual western heritage celebration in the historic Fort Worth Stockyards and will begin at 8 pm in the historic Stockyards Coliseum for the one performance only event on Saturday, April 8.
Websites: www.getalittletwised.com, www.Texashomegrownradio.com, www.donbellcowboyartist.com, www.cookchildrens.org, www.cbrbull.com
Ticketing Link, Stick bull riding entries email – stickbullrider@aol.com.
Event Location: Cowtown Coliseum, 121 E Exchange Ave, Fort Worth, TX 76164
Group Pricing: Cheryl at 254.459.9205
Hedeman is available for interviews. For interviews, press credentials and more information please contact Leigh Ann Schroeder 940.902.1112 or leighann@theshortround.com.
About Twisted J
Cody and Luann Johnson are the owners of Twisted J. The brand includes a boutique featuring Twisted J's clothing line, a production department with custom embroidery and screen printing, a radio station, stage and bar. The Johnson's created the Twisted J empire by opening an upscale place where adults could come to shop, enjoy a cocktail and listed to music.
"My dad and I worked together on the Johnson Ranch," he said. "After we lost him me and my wife came up with the name 'Twisted J' because of the wind turbines and because we are a little twisted."
Luann Johnson's apparel boutique opened five years ago in the Bosque River Center, and now includes online, wholesale, and enjoys an extremely successful social media marketing and following.
About Don Bell
Artist, musician, and horseman Don Bell graduated from West Texas A&M in the Panhandle city of Canyon and was one of the youngest to acquire an American Quarter Horse Association judge's card at 25 and holds NSBA and NRHA cards as well. He has seen his original artwork featured in a number of locations, including the magazines Western Horseman, Horse and Rider and Southwest Art. He works in graphite and clay. Bell is known for sculpting for the All American Quarter Horse Congress trophy bronze. His interests include singing songwriting and he has produced a CD entitled Don Bell.
Courtesy of CBR