Ute Stampede Makes Improvements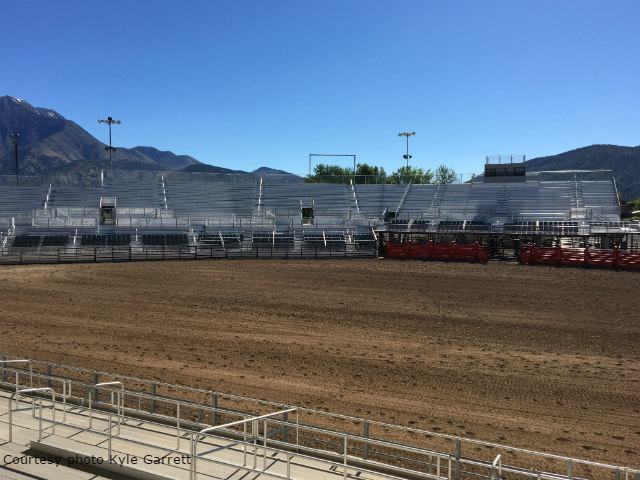 When the 2017 Ute Stampede unfolds in less than two months, there will be some noticeable changes at the Juab County Fairgrounds in Nephi, Utah.
New bleachers have been installed that increase the capacity of the stands from 10,000 to 11,500. Additionally, new bucking chutes have been installed. The new bucking chutes now have a right and left hand delivery with a total of eight new chutes – four on each side.
"They were older bleachers that needed to be replaced," said Kyle Garrett, a director on the Ute Stampede committee. "We tore out the old bucking chutes and put in new bucking chutes and now we can roll with the right hand and left deliveries. Before, all we had was a left-hand delivery for eight bucking chutes. That used to work 30 years ago, but anymore it doesn't because everybody wants the right and left-hand."
The improvement project began in November and is on the verge of completion.
"We are a three-night show, and one of the biggest reasons they wanted to put in new bleachers is they claim we have the fourth biggest demolition derby in the world in this arena," Garrett said.
"They sell out their derby every Saturday night they have it, and that's one of the reasons why they increased the (capacity)," Garrett said. "We've sold out our rodeo the last two or three years on Saturday nights, and having the increased capacity will really help us out. Everybody comes from all over the state that grew up in this little town for the Saturday night rodeo."
This year's Ute Stampede is scheduled for July 13-15, with the Demolition Derby scheduled for Aug. 12, both at the new-look Juab County Fairgrounds.
Courtesy of PRCA