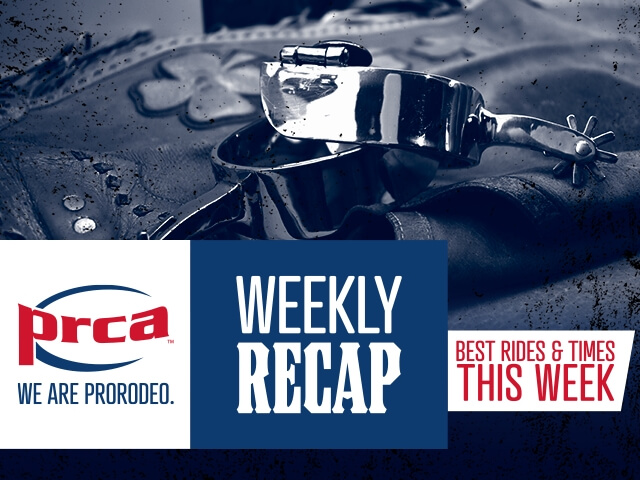 The first week of November was highlighted by the $425,000 Clem McSpadden National Finals Steer Roping, Nov. 2-3. While the Top 15 steer ropers were duking it out in Mulvane, Kan., four other PRCA events were taking place for a total of $675,454 in prize money across the five rodeos.
Only one month into the 2019 season, there have been 36 PRCA events worth a total of $2,443,239. With so much money on the line for establishing a solid foundation in the new season, cowboys held nothing back Oct. 29 through Nov. 4, and their efforts were evident with this week's highest scores and fastest runs.
The fastest times and highest scores might not always make the record book, but they make a lasting memory for fans and competitors. With about 650 PRCA competitions across the Western Hemisphere each year, there are plenty of opportunities to make a memorable ride.
Although the prize money differs from one competition to the next, the judging remains consistent across the board.
In addition to the fame that comes with winning the most prize money, each ride was a chance to be the best of the week. Here's a look at the highest scores and fastest times for each event during that period.
Two bareback riders scored 85 points this week. Kaycee Field made his ride on Bar T Rodeo's War Widow at the RAM Wilderness Circuit Finals Rodeo in Heber City, Utah, Nov. 2. Tristan Hansen made his ride on Triple V Rodeo's Double Shot at A Tribute to the Great American Cowboy in Casper, Wyo., Nov. 3.
Steer wrestlers Brian Conrad and Jacob Edler each made 3.6-second runs during the First Chance Bonanza in Brookings, S.D., Nov. 3.
Team ropers Jr. Dees and Matt Zancanella made a 4.5-second run at the First Chance Bonanza, Nov. 2.
Saddle bronc rider Jake Wright made an 87.5-point ride on Bar T Rodeo's Pinto Pass at the RAM WCFR, Nov. 3.
Tie-down roper Rhen Richard made an 8.2-second run at the RAM WCFR, Nov. 3.
Barrel racer Robin Weaver clocked in at 12.46 seconds at the Adirondack Stampede Rodeo in Glens Falls, N.Y., Nov. 3.
Steer roper Tuf Cooper made the fastest run of the week during the sixth round of the NFSR, clocking in at 8.3 seconds on Nov. 3, tying the NFSR record held by Cash Myers (2006), Jess Tierney (2015) and Guy Allen (2016).
Bull rider Tyler Bingham made an 88.5-point ride on Bar T Rodeo's Exit Strategy at the RAM WCFR.
Courtesy of PRCA