Wrangler®, George Strait Concert Live Stream Generate more than 14 Million Impressions
WranglerNetwork.com broadcasts live show to country music fans in 42 countries 

GREENSBORO, N.C. – Wrangler teamed up with country music icon George Strait to bring fans his first-ever live-streamed performance from Texas' historic Gruene Hall when he returned to the storied stage Wednesday night for the first time in 34 years. Country music fans tuned in to WranglerNetwork.com from all around the world covering 42 countries and generating more than 14 million media impressions, surpassing the platform's previous viewership records. The momentous show was in celebration of Strait's impressive three-disc, 56-track collection, Strait Out of the Box: Part 2, available today, exclusively at Walmart and Walmart.com.


In addition to the online crowd and the invitation-only audience inside the 138-year-old dance hall, scores of fans surrounded the hall's open-air perimeter to catch a glimpse of the 28-song set. A lucky few – including fellow Universal Music Group Nashville recording artist Jon Pardi and Texas recording artists and friends of Wrangler Casey Donahew and Aaron Watson – watched from inside the intimate venue. Gruene Hall has not only served as a starting point for Strait's career, but was also featured on the album covers for Strait's 2009 Twang album along with his 1981 debut album, Strait Country.
"This was an event we may never again see in the history of music," said Craig Errington, vice president of marketing, Wrangler. "We're honored to be able to bring such a monumental moment involving the King of Country Music to hundreds of thousands of fans through the Wrangler Network."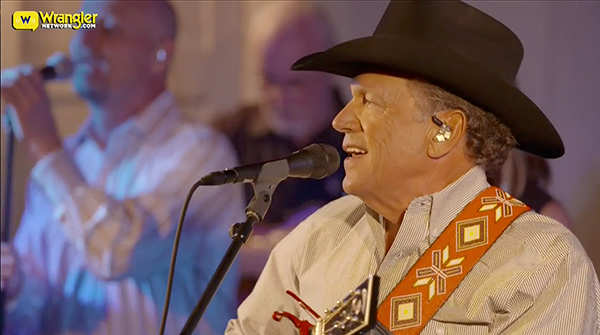 This event kicked off an innovative music content agreement between Wrangler and Universal Music Group Nashville (UMGN) promising viewers curated content available exclusively through Wrangler Network. Production is slated to include acoustic performances from top UMG Nashville artists and lifestyle vignettes featuring both legendary and rising talent.
The Wrangler-George Strait relationship dates back to the 80s and has become one of the longest-running brand-artist partnerships in the history of country music. This week, Wrangler announced a seven-year extension to the pair's licensing agreement for the signature Wrangler George Strait Cowboy Cut Collection, which will expand to include women's styles in 2017.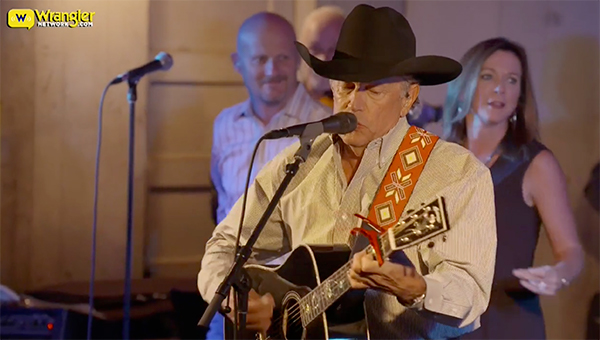 About Wrangler®
Wrangler® apparel is available on Wrangler.com and nationwide in mass-market retailers like Walmart, specialty stores, including work apparel chains, farm & fleet, and western stores, as well as through online and catalog retailers. To find a retailer or for more information on the Wrangler family of products visit Wrangler.com or call 888.784.8571. 
About Wrangler Network
Wrangler Network is the online and mobile destination for fans of the western lifestyle to access exclusive live video of country music, rodeo, and equestrian performances and events. Millions of people access WranglerNetwork.com or the Wrangler Network via its free mobile app to get the latest clips, news, photos and more. For more, visit the Wrangler Network at WranglerNetwork.com and download the mobile app, free of charge, for iPhone or Android. You can also find Wrangler Network content on Facebook, Twitter, Instagram and now Snapchat.