Cody Rostockyj – Lorena, Texas
1-time WNFR qualifier
1-time RNCFR qualifier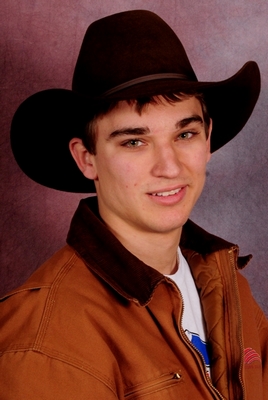 Cody Rostockyj has a very supportive wife.
Cody vowed he would never attend the Wrangler National Finals Rodeo (NFR) unless he was competing in it. He will be there this year. While his wife, Tomile, didn't make the same vow, she is also making her first trip to Las Vegas for the NFR in spite of the fact that her younger brother Jake Brown competed there last year in bareback riding.
Cody grew up playing baseball and never really thought of riding bulls even though it was something that his father, Lonnie, did. One day, when he was 14-years-old, he decided it would be fun to try it. It became more than fun; it became his passion.
In 2008, as a 19-year-old, he qualified for the College National Finals Rodeo for Hill College in Hillsboro, Texas. His rodeo coach was Paul Brown, Tomile's dad.
He got his PRCA permit in 2009 and competed on his permit until 2012 when he finished 18th in the world standings. His bull riding has seen its share of ups and downs since then with this year having more ups.
Cody enters this year's NFR in 11th place with $88,569 in regular season earnings. He has been consistent all season earning checks nearly every week he was competing. A big win was at the Cody (Wyo.) Stampede over the Fourth-of-July where he collected over $8,705.
While he is making his first appearance in the rodeo arena, Tomile and their two children will be in the stands cheering for uncle Jake in the bareback riding and then Cody in the bull riding.