Billy Bugenig – Ferndale, Calif.
4-time WNFR qualifier
2-time RNCFR qualifier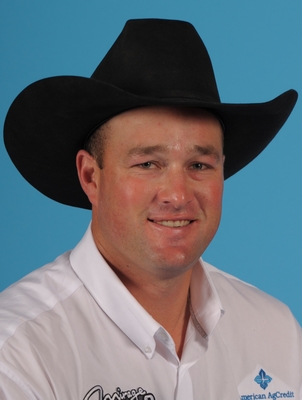 The first year that Billy Bugenig qualified for the Wrangler National Finals Rodeo (NFR) in steer wrestling, there was no stopping the California cowboy.
Through ten rounds of competition he and Dean Gorsuch were neck and neck in the race to be the best overall steer wrestler at the NFR. For the first time in its 51-year history, there was a tie. Billy and Dean each had a total time of 45.7 seconds. Dean won his second world championship and Billy finished seventh.
He qualified for the NFR the next two years and his fans thought he was on track for a gold buckle. The next two years he finished outside of the top 15. He was competing at the National Western Stock Show Rodeo in Denver in January of 2015 when disaster struck. A broken ankle, surgery and recuperation took him out of the mix for the rest of the year. He became the poster child for the Justin Sportsmedicine Team and the Justin Cowboy Crisis Fund. He also had more time to help his friend, Jesse Segura, the rodeo coach at Feather River College in Quincy, Calif.
This year found Bugenig back in the saddle competing and hazing for his traveling partners. He started 2016 in the standings and remained there. A second place finish at Cheyenne Frontier Days in Wyoming and over $15,000 was instrumental in his success. He enters the NFR in 11th place with $62,805 in regular season earnings.
The road back to Las Vegas has been long and winding for Billy and he doesn't take any of it for granted. He couldn't have done it without the support of his family, sponsors and traveling partners and will be the first to tell anyone how grateful he is for the life he lives and opportunities he has. He will be making the most of all of it for 10 nights in Vegas.