Dugan Kelly – Paso Robles, Calif.
7-time WNFR qualifier
2-time RNCFR qualifier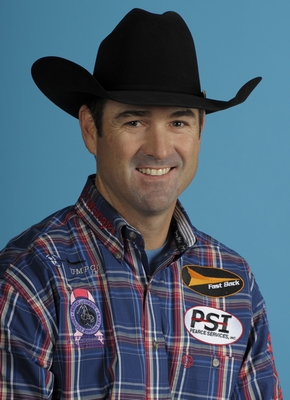 One of the comeback stories of the year belongs to Dugan Kelly's horse.
Last year, Dugan was heeling for Cody Snow and they were making a bid for the Wrangler National Finals Rodeo (NFR) and came up short. Dugan, who is a former National High School Rodeo Association champion, did help Cody win Rookie of the Year in the heading. And, they decided to try again this year.
While they were getting ready for the very important winter building rodeo's, Dugan's horse, Circle Back Jack, had to have colic surgery. That was Jan. 5. Five months later, Circle Back was ready for the arena and Dugan rode him at Santa Maria, Calif., where he and Cody won money in the second round and average. Circle Back impressed enough of the other heelers that he earned the reserve PRCA/AQHA heeling horse of the year.
Dugan joined the PRCA in 1998. Just two years later he qualified for his first NFR roping with Lance Brooks. The next year, he roped with Shain Sproul and missed the NFR by one spot. It was however the year that his little buckskin horse with the big heart, Potato Chip, won the horse of the year.
In 2004, he was back, then took a big hiatus. During that time, he went to California circuit rodeos, got married and made changes in his life. His wife Brittany is a barrel racer and one more run at the NFR was in the back of his mind. He started roping with Turtle Powell in 2012 and made it back to Vegas two times with him.
This year, he will start the NFR with $74,085 in season earnings and in ninth place. He has career earnings of $978,351 and just needs to win $23,000 in Las Vegas to go over $1 million. With Brittany by his side, Circle Back to ride and a young-gun header in the other side of the box, this year's NFR is going to be exciting for the Kelly's.