Ivy Conrado – Hudson, Colo.
1-time WNFR qualifier
RNCFR Champion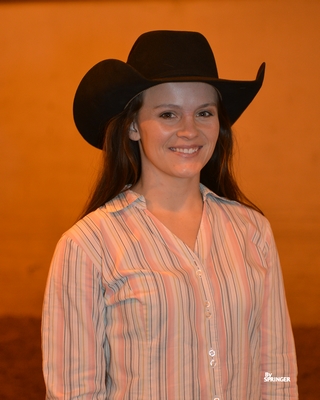 If all of Ivy Conrado's year went like her winter did starting last January, she would be hard to catch.
Ivy started 2016 off with a second place finish at the National Western Stock Show Rodeo in Denver, just a few miles south of her home in Hudson, Colo. Then she went to Fort Worth and won their rodeo, on to San Antonio where she had another second place finish.
She also had qualified for the RAM National Circuit Finals, made the trip to Kissimmee, Fla., and took that title last April. While those wins set up her season, Conrado continued winning rodeos and picking up checks to finish the regular season in fourth place with $111,160. Not bad for the second year member of the WPRA.
Likely the highlight of Conrado's season was given to her horse "Tibbie" who was voted the AQHA/WPRA Barrel Horse of the Year. Tibbie, whose registered name is CFour Tibbie Stinson, was raised by the Conrado family. They owned Tibbie's mother, Racie, and every family member competed on her and won.
Ivy rode Racie in junior high rodeo winning the Colorado state finals on her twice. Then, a break from rodeo saw Ivy becoming a standout volleyball player at Brighton High School. She medaled at the Junior Olympics on three occasions.
Even though she was offered volleyball scholarships, she opted to hit the rodeo trail in a quest for a WNFR qualification. She and her seven-year-old mare have stolen the hearts of many fans along the way and are going to build that fan base even more in Las Vegas.