Ivy Conrado – Hudson, Colo. ($78,181)
2-time WNFR qualifier
1-time RNCFR qualifier and champion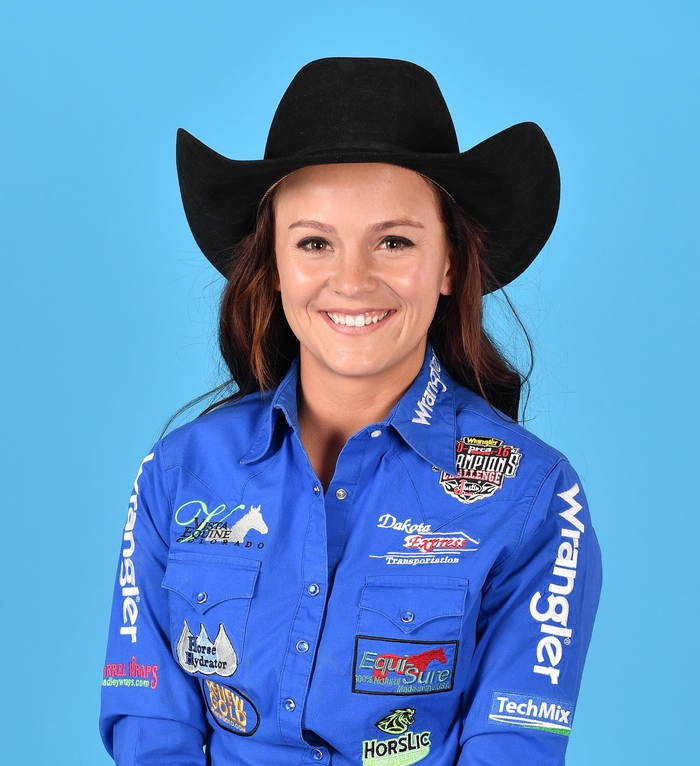 No qualification for rodeo's Super Bowl is easy, but some take more effort, planning and strategy than others.
Such has been the case for Ivy Conrado's second trip to Las Vegas to compete at the Wrangler National Finals Rodeo. In her first qualification, she and her great mare CFour Tibbie Stinson, "Tibbie" won a lot of money in the winter and locked in their trip to Vegas early in the season.
This year it has taken three horses, including Tibbie, who was voted as the AQHA/WPRA Barrel Racing horse of the year in 2016. She has also been riding two other mares, Farney and J-Lo. Ivy figures that each of them have won about a third of her $78,181 that has her starting the NFR in 14th place.
While it could be an advantage to have three talented equine athletes on your team, each one of them has their own style and quirks for Ivy to adjust to. Tibbie was raised and trained by her dad, Kelly and the horse that Ivy knows best. But the knowledge she gained from Tibbie prepared her for success on other horses.
Ivy was on the bubble for the 2017 NFR and her qualification came down to the wire. Two weeks before the season was over, she and J-Lo earned $2,783 in California giving them a little breathing room. Then in the final week, she got a check in Pasadena, Texas and the pressure was off knowing she would be competing in the Thomas and Mack Arena again.
She posted a long list of friends and family members who have made this happen on her Facebook page. Hopefully she will be making a lot more posts like that during the NFR.
Presented by: