Ty Breuer – Mandan, N.D. ($89,106)
3–time WNFR qualifier
2–time RNCFR qualifier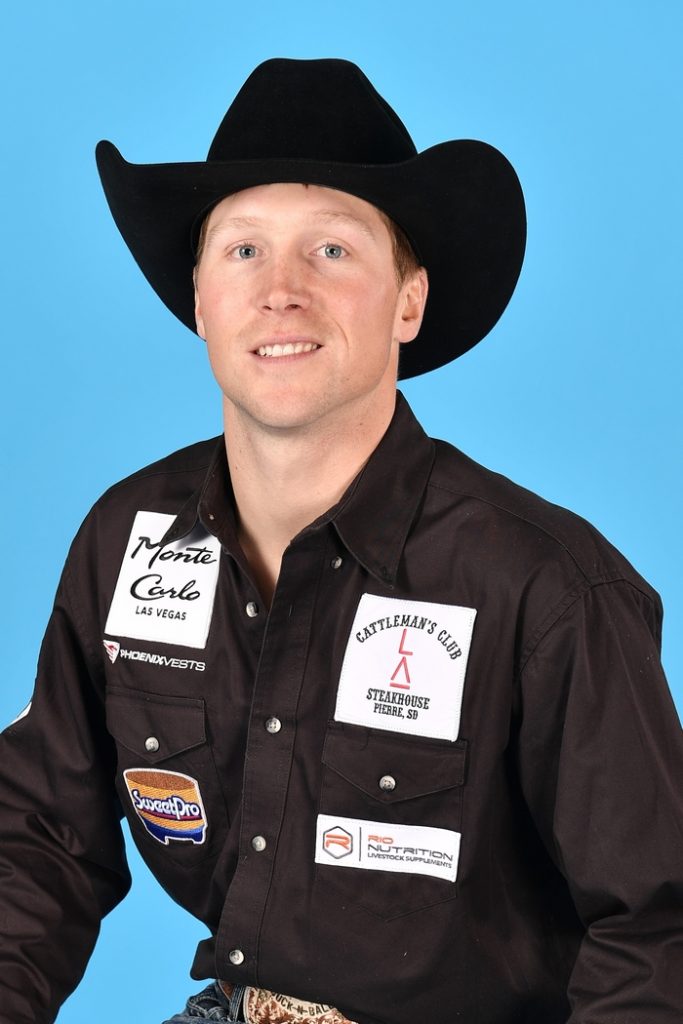 Ty Breuer's third qualification for the Wrangler National Finals Rodeo is a little nerve wracking. For most of the season he has hovered around 15th in the world standings. He was 16th in July, then a $5,273 check from the Sheridan WYO rodeo put him in 14th.
The first of August, the Mandan, North Dakota, resident remained in 14th with season earnings of $59,857 and he had some work to do to get back to Las Vegas for the NFR this year. One thing this cowboy knows how to do is work hard.
That paid off and he earned nearly $30,000 the last two months of the season. He enters the NFR with $89,106 in 14th. Ironically, that is where he ended last year's season after collecting over $40,000 at the NFR and earning $114,330.
That money came in handy for the newlywed. He and his wife Kelli got married on Oct. 29th last year. This year the couple is expecting their first child, a girl. And, for Ty, that birth is going to make his trip to Vegas even more nerve wracking.
Kelli's due date is Dec. 6th. The competition starts on Dec. 7th. Because of the timing, they are hoping the baby comes a little early. And, they plan to help her enter this world on Nov. 29th so Ty can be there.
One of Ty's traveling partners, Tanner Aus, will be competing alongside him this year. Their other traveling partner, Casey Breuer, Ty's younger brother finished 34th in the standings. In August, when they were all making their end-of-season push, Casey got taken out of the mix. An accident at the Dawson County Fair & Rodeo left Casey with three broken vertebrae.
The tight-knit Breuer family will be cheering on their eldest son for the third time at the NFR. In the meantime, Casey and his wife are expecting a boy with a due date of Dec. 3. The competitive brothers are waiting to see which will provide the first grandbaby for their parents.
No matter what happens in Las Vegas, the family will have plenty to celebrate. And, Ty will be doing his best over 10 nights to give them even more reasons to count their blessings.
Presented by: