Brennon Eldred – Sulpur, Okla. ($92,991)
3-time WNFR qualifier
1-time RNCFR qualifier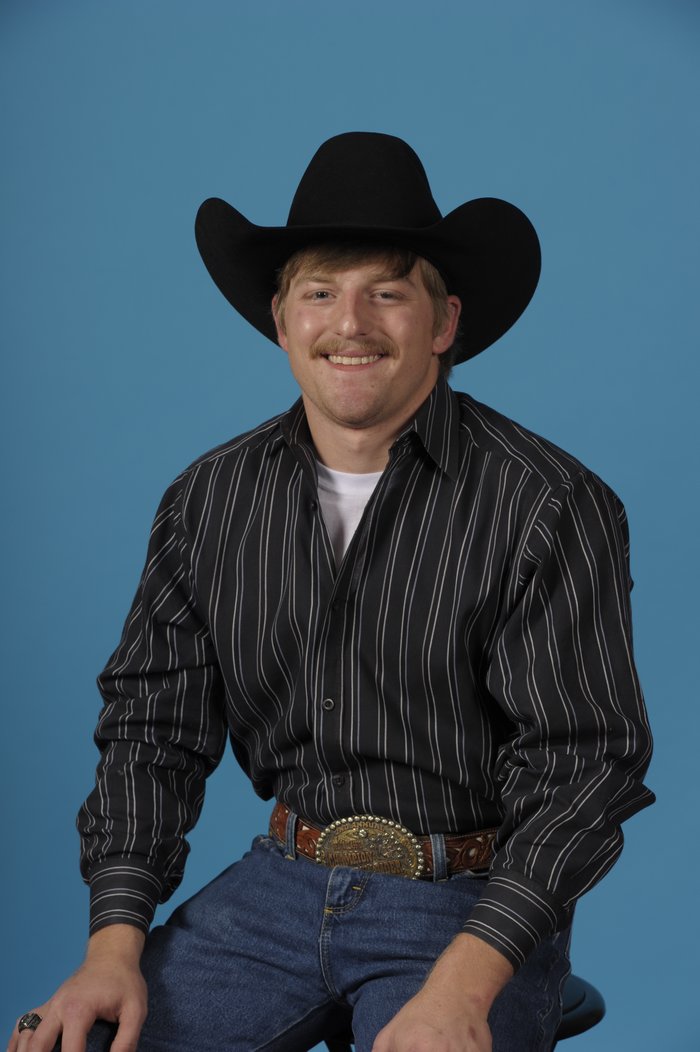 Brennon Eldred, is returning to the Wrangler National Finals Rodeo for the fourth consecutive year. He is hoping to continue his success from last year where he won three rounds, placed in six others and finished second in the average. He took $184,096 out of the Thomas and Mack Center and finished as the reserve world champion.
Brennon's became a rodeo fan early. His father, Todd, was an amateur bareback rider and team roper. Brennon got to go down the road with his dad rodeoing from the time he was little.
In high school, the natural athlete played basketball, football and baseball. But wrestling was his favorite sport and he was good at it. From the ages of 6 to 11, he was Oklahoma Kids Wrestling Association state champ twice and was 2nd at the Nationals. That prepared him for his future as a bull rider.
Brennon joined the PRCA in 2013. Just one year later, he qualified for his first NFR. He starts this year's competition in 12th place with $92,991. It is his second trip to Las Vegas in 2017 for a championship event. This year, he joined a handful of other bull riders that qualified for the PBR World Finals and the NFR in the same year.
Going to less than 50 rodeos this season and competing at PBR events made a scheduling and traveling challenge for Brennon. After a victory at West Texas (Abilene) Fair and Rodeo and a second place Xtreme Bulls event in Texarkana, Arkansas in the middle of September, Brennon felt confident that he would be at the NFR.
For the past two years in Las Vegas, Brennon has ridden the rank bulls. In 2016, he won the sixth round with a score of 90-points. That was a milestone as it was the last performance for Don Kish's bull, Crystal, Deal, who was the top bucking bull in rodeo in 2015. Then during the ninth round of the 2016 NFR, he had the highest score in the Thomas and Mack Center in 20 years at 94.5 points.
That ride happened to be on the 2016 reserve champion bull and 2017 world champion, Bruiser, owned by D&H Cattle Company. It's the stuff that legends are made of and the stuff that keeps Brennon's blood pumping.
He will be one to watch in the grand entry as well. Brennon spends as much time as he can horseback and enjoys roping as well. So, when that Oklahoma flag comes flying into the arena, he will be more than happy to be riding behind it.
Presented by: