Brennon Eldred – Sulpur, Okla.
2-time WNFR qualifier
3-time RNCFR qualifier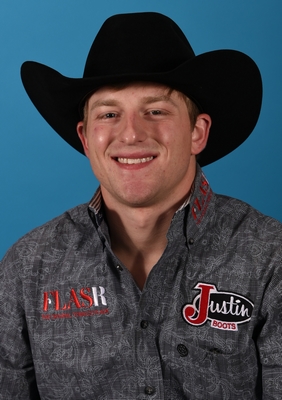 Brennon Eldred is hoping that his third Wrangler National Finals Rodeo (NFR) qualification comes with some redemption.
He has been among the top 15 bull riders in the PRCA for three years in a row but come up short when he gets to Las Vegas. His first year there, in 2014, he rode one bull in the seventh round.
Last year, he had the best regular season of his career entering the NFR in third place. Again, another disappointing finals with one ride in the 10th round. That could be discouraging, but Brennon has not let it get to him. Instead he focuses on the fact that he made it and that he is pitting his skills against the best bucking bulls in the industry.
Brennon's athletic ability and love of competition comes naturally. He wrestled as a youngster and played basketball, football and baseball in high school before convincing his parents that a homeschool program would better suit his plan.
He got on his first calf when he was just five years old, then graduated to steers and eventually bulls. One of his idols is Cody Whitney and Brennon's mother prayed that Cody would still be competing when Brennon joined the PRCA.
Cody was and he and Trevor Kastner loaded Brennon up and off to rodeo they went. Both Cody and Trevor had been to the NFR and were able to use their experience to help Brennon. He won the Reno Rodeo Xtreme Bulls title in Nevada, finished fourth in the rookie standings and 24th in the world. That was 2013.
This year, Brennon enters his third NFR in fifth place with $103,707. His hobbies include team roping and he has always been around horses and enjoyed riding them. He is hoping that at this year's NFR, he gets to use those horsemanship skills making victory laps around the arena in the Thomas and Mack Center. The Oklahoma bull riders family and friends will be on their feet when that happens.